Smart Home Insurance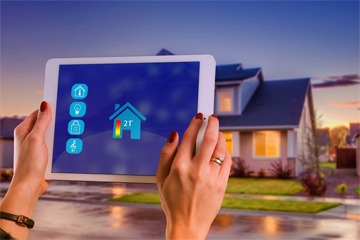 At the onset, we should understand what a smart home is all about. It is a home where devices and appliances are connected without wires so that the homeowner can control and access them from anywhere. Insurers are showing a lot of interest these days in the increasing popularity of smart technology in houses.
Smart home technology safeguards houses by ensuring their safety and lowering the likelihood of damages caused by elements, such as theft or fire. Also, smart home systems offer data to insurers to help them assess costs and risks for insurance. A system sensor can identify the presence of leaks, water damage, smoke, and other problems. It alerts a homeowner through their mobile phones. An insurance company offers smart home discounts to provide incentives to occupants for investing in smart home technology.
Different types of discounts in smart home insurance
Insurance companies offer attractive insurance premium discounts to provide incentives to their customers for taking particular actions. Additionally, there are other means through which insurers reward their customers if the latter are using smart home systems. Several insurance companies provide discounts on a system and also waive the full installation fee or reduce the same.
Smart home devices that qualify
Every insurer comes with unique discounts, but the providers offer incentives to some common smart devices for their installation in your house. Here are some of these:
Amazon Echo Dot
Security systems, which include door and window sensors, video doorbells, or smart locks. Many providers do not provide a discount for components, such as sensors and locks.
Smart thermostats
Water and gas shutoff sensors
Smart smoke detectors or fire alarm systems
The kind of savings you can make
The kind of savings you will enjoy for the installation of smart home technology differs from insurer to insurer. Many insurance companies offer discounts in the range of 5 percent to 20 percent on the premium of your homeowners' insurance. IT varies based on the type of smart device and the potential to bring down the chances of filing claims. Certain insurers can offer multiple smart home discounts for stacking your savings together.
Contact Sungate insurance company for all your queries related to smart home insurance discounts! They are a leading insurance agency providing services to Orlando, Lake Mary, Longwood, Heathrow, FL.
Need Help to Review Your Insurance? Contact Us.

Contact SunGate Insurance Agency today learn more about the type of insurance you need. Click here to contact us or call (407) 878-7979.
SunGate Insurance Agency Coverage
Home Insurance, Auto Insurance, Health Insurance, Group Insurance, Property Insurance, RV Insurance, Renters Insurance, Event Insurance, Insurance Bonds, Life Insurance, Business Insurance, Workers Comp, Flood Insurance, Umbrella Insurance and more!
Located in Lake Mary, Florida (serving clients Nationwide and locally in Orlando, Maitland, Heathrow, Longwood, Windermere, Kissimmee, Orange County, Seminole County, Lake County, Ocala, Clermont, Leesburg, Mt. Dora, Winter Garden, Davenport and surrounding Central Florida areas.)