Auto + home insurance bundle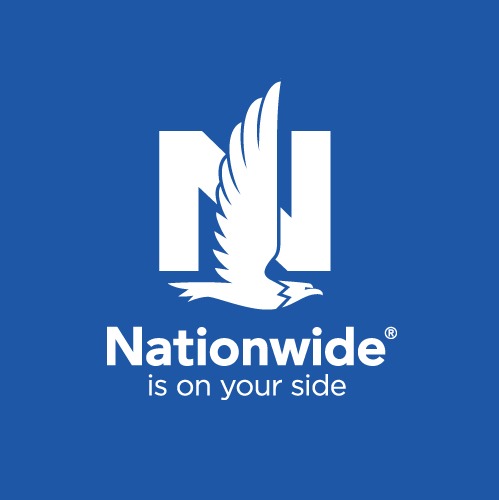 Nationwide makes it easy to bundle your insurance policies and save. With a multi-policy discount, you may be able to save time and money by combining two or more insurance policies together. If you own a home and a car, and insure them both through Nationwide, you can earn a discount on your auto policy. Save up to 20% when you bundle home and car insurance with Nationwide.
Why use Sungate Insurance Agency?
As a Nationwide Independent Insurance Agent, we always find the coverage that's best for you. We work with a number of different insurance companies to make sure you get the best price, coverage and service. And then give you all the discounts and benefits Nationwide offers, while still shopping around for you at other companies.
Benefits of bundling insurance
When you bundle your insurance policies with Nationwide, you'll experience a number of benefits, including:
Saving on the coverage you need
Fewer insurance hassles, with all of your policies in one place
Flexible options if you need to make any changes
Excellent customer service from top Nationwide agents
By protecting all your property with one company, you can save money and simplify your life. Monthly bills can go to the same place, and you'll never have to wonder which company to call when filing a claim.
About Nationwide Insurance
Nationwide roots extend back to 1926, when we began as a small, regional mutual insurer helping farmers get the best value they could for auto insurance. Through the years, they have grown and expanded the solutions and services to customers while staying true to thier mission statement: They exist to protect people, businesses and futures with extraordinary care. Today, they are a Fortune 100 company and one of America's most diversified insurance and financial services organizations.
What is home or property insurance?
Most people simply can't afford to rebuild their home and replace everything in it if there's a disaster. A home insurance policy can protect your property, some of your personal possessions and you.
Home is a place to relax. So, when you get home and let your guard down, we step up. Providing protection when and where you need it most. We're proud to offer dependable home insurance policies. Get a homeowners quote online to start protecting your home, belongings and peace of mind.
Nationally, more than half of U.S. homes are underinsured. Make sure your home is insured to at least 100% of its estimated replacement cost.
With the right home insurance coverage, you'll feel comfortable knowing that, in the event of a disaster, your property is protected.
No matter what type of home you own, personal property insurance is your responsibility. If you live in a condominium, remember that the condo association or cooperative won't pay for damage caused inside your unit, even if it results from an incident outside of your control, such as a pipe bursting or an electrical fire.
Auto insurance from Nationwide
When you choose an On Your Side Auto Repair Network® facility, you can get a written guarantee on your car repairs. With our On Your Side Claims® Service, you also get personal service like the On Your Side® Review, an annual check-in with your insurance professional to review your coverage. And with multi-policy and other discounts, such as the SmartRide® and SmartMiles® usage based programs, you get peace of mind and value.
Despite the popularity of the term, there is no policy called "full coverage auto insurance." When lenders use this term, they typically are referring to building a dependable auto insurance package that provides coverage for a variety of different circumstances.
Nationwide car insurance can cover you for accidents involving other vehicles, vandalism, weather, animals, bodily injuries and more. Our policies are customizable – you can choose the auto insurance policies that suit your lifestyle. You can have peace of mind knowing Nationwide will provide you and your car with great protection on and off the road.
Need Help to Review Your Insurance? Contact Us.

Contact SunGate Insurance Agency today learn more about the type of insurance you need. Click here to contact us or call (407) 878-7979.
SunGate Insurance Agency Coverage
Home Insurance, Auto Insurance, Health Insurance, Group Insurance, Property Insurance, RV Insurance, Renters Insurance, Event Insurance, Insurance Bonds, Life Insurance, Business Insurance, Workers Comp, Flood Insurance, Umbrella Insurance and more!
Located in Lake Mary, Florida (serving clients Nationwide and locally in Orlando, Maitland, Heathrow, Longwood, Windermere, Kissimmee, Orange County, Seminole County, Lake County, Clermont, Leesburg, Mt. Dora, Winter Garden, Davenport and surrounding Central Florida areas.)
Multiple-policy discounts can apply to combinations of home insurance, auto insurance, life insurance, motorcycle insurance, boat insurance or other Nationwide policies.

Average annualized savings on home and auto premiums, compared to stand-alone price of each policy, based on national data from May 2020. Actual savings will vary based on state, policy coverage selections, and rating factors.