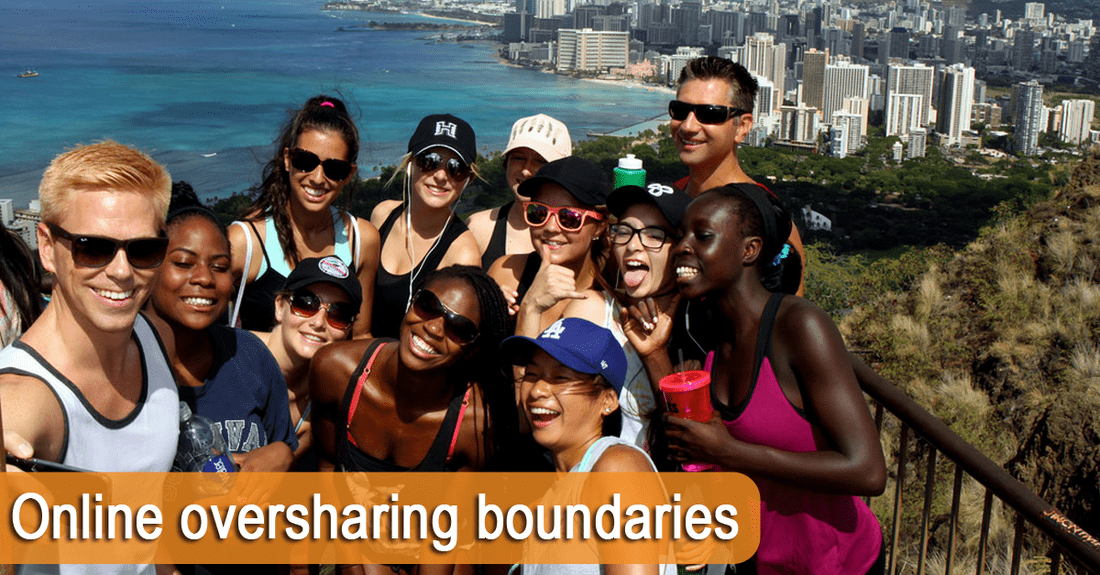 ​It's a known-fact that we are gearing towards the digital domination. Technology has evolved drastically over the years. From snail mail to electronic mail, from a few search engines to multitudes of them as of today and so on. All these technological advancements indeed made our lives easier, but are they safer?
​With all the excitement of using a social media site, it's easy to forget about the general risks involved with sharing your information publicly.
You may have read status updates like " On our way to Malibu!" or "Finally moving to our dream house!"
So how will you draw the line between what to share or not. Here are some tips to ensure you and your family's safety:
Refrain from sharing personal information

– Of course you're going to protect your social security number and mother's maiden name against online thieves. But there are tons of ways identity thieves can extract pertinent information just by looking at your photos and status updates. Be mindful of sharing information that could be answers to your security questions or password retrieval questions. These could include your date of birth, current employer, address and even your full name.

Reassess photos and their captions before you post them

– You might forget when you posted the receipt for your restaurant tab that you forgot to edit your credit card out of the picture. And you not be aware that posting a mere driver's license photo could lead to the identity thieves prying on your personal records.

Always check your social network account's privacy settings

–

Make it a habit to keep yourself abreast with the latest updates of your social media account, especially the privacy settings part. In Facebook for instance, there's the help center section where you can always refer to for the step-by-step procedures on settings changes.
Disable the automatic location update from your account's setting – You might find it cool that you keep your friends updated when you hang out to a posh place. But doing this jeopardizes your personal security as identity hackers will find it easier to access and use your credit card information. Even worse, thieves will know when to rob your home knowing how far away you are.
Social media sites are the modernized means of communicating to people who matter to you and surpisingly, people who can make matters worse for you. Vigilance and awareness are the keys and it's never too late to stop oversharing your private information in your social media accounts now that you know these tips.
At the SunGate Insurance Agency here in Lake Mary, we care about our client's safety both online and offline. We also have certain insurance policies that can include identity theft protection. If you're not thrilled with your current insurance agent, give us a call at (407) 878-7979 or let us give you an online quote today.
Contact SunGate Insurance Agency today learn more about the type of insurance you need. Click here to contact us or call (407) 878-7979.
SunGate Insurance Agency Coverage
Home Insurance, Auto Insurance, Group Insurance, Property Insurance, RV Insurance, Renters Insurance, Event Insurance, Insurance Bonds, Life Insurance, Business Insurance, Workers Comp, Flood Insurance, Umbrella Insurance and more!
Located in Lake Mary, Florida (serving clients Nationwide and locally in Orlando, Heathrow, Longwood and surrounding Central Florida areas.
​