New Construction Home Insurance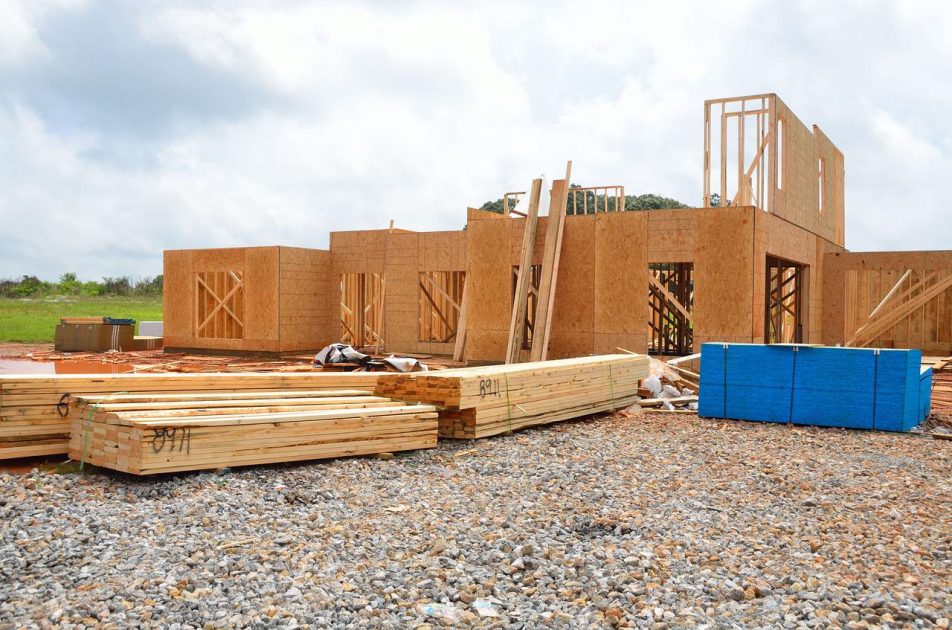 When it comes to constructing the house of your dreams, you must take many elements into account. Every detail (big or small) must be attended to, from getting a contractor to deciding the color of the wallpaper.
While the construction work continues, there is always a risk of damage looming above. Accidents and natural disasters can damage your house even before it is completed. In addition, there is also a chance of theft and robbery. To avoid such situations, it is best to get your house some construction insurance.
Finding the right homeowners' insurance policy is an integral part of constructing your dream house. Especially when mortgages are involved. Thankfully, new build home insurance policies are often less expensive. Why would home insurance be cheaper on new homes? Because newer construction involves newer materials and up-to-date practices and techniques, newer homes are generally less risky to insure, and therefore cheaper.
When you get a dependable new house construction insurance, you receive full coverage over your structure, property and liability exposure.
Are you looking for new house construction insurance in Lake County, Florida or nearby areas like Central Florida, Lake Mary and Orlando? If yes, contact Sungate Insurance Agency.
Now, you should learn a few things about new home construction insurance.
Why do you need New Home Construction Insurance?
When you go for a standard homeowner's insurance policy, you may not receive coverage for the construction period. This means if any damage occurs during construction, the home insurance policy will not pay for it.
The idea of no protection in this stage is scary. Your house can easily add to your expenses by dealing damages from –
Explosion
Contamination
Hail
Wind (hurricanes, tornados, fierce Florida storms)
Fire
Lightning strikes
Theft and robbery
Vandalism
This is why getting new house construction insurance is vital. In fact, many constructors and builders apply for builder's risk insurance from their end.
Such insurance covers the building under construction in addition to the construction materials required. Whether your builder's risk insurance covers the entire structure or not depends on the terms and conditions mentioned in your insurance policy.
Focus on Building your Home, not Worrying
When you know insurance has your back, you can concentrate on the construction work at hand. Without the anxiety of suffering from accidents, you may focus on the design of your home.
You can even implement changes and see how else you can improve your dream house. Without insurance, you could be worrying sick, waiting for something bad to happen.
Which is the best Company for Insurance in Lake County, Florida?
Are you seeking to purchase property or build new estate in Florida? We can help. We can assist you with your personal property, valuables, house requirements and multiple quotes from many different Florida home insurance companies to find you the best rates.
Through each step of the process, your Sungate Insurance agent will walk beside you. In case of new developments in your insurance or policy, the agents will get in touch with you immediately. These agents will also contact you in case of new discounts and options.
Need Help to Review Your Insurance or Compare Quotes? Contact Us.

Contact SunGate Insurance Agency today learn more about the type of insurance you need. Click here to contact us or call (407) 878-7979.
SunGate Insurance Agency Coverage
Home Insurance, Auto Insurance, Health Insurance, Group Insurance, Property Insurance, RV Insurance, Renters Insurance, Event Insurance, Insurance Bonds, Life Insurance, Business Insurance, Workers Comp, Flood Insurance, Umbrella Insurance and more!
Located in Lake Mary, Florida (serving clients Nationwide and locally in Orlando, Maitland, Heathrow, Longwood, Windermere, Kissimmee, Orange County, Seminole County, Lake County, Ocala, Clermont, Leesburg, Mt. Dora, Winter Garden, Davenport and surrounding Central Florida areas.)