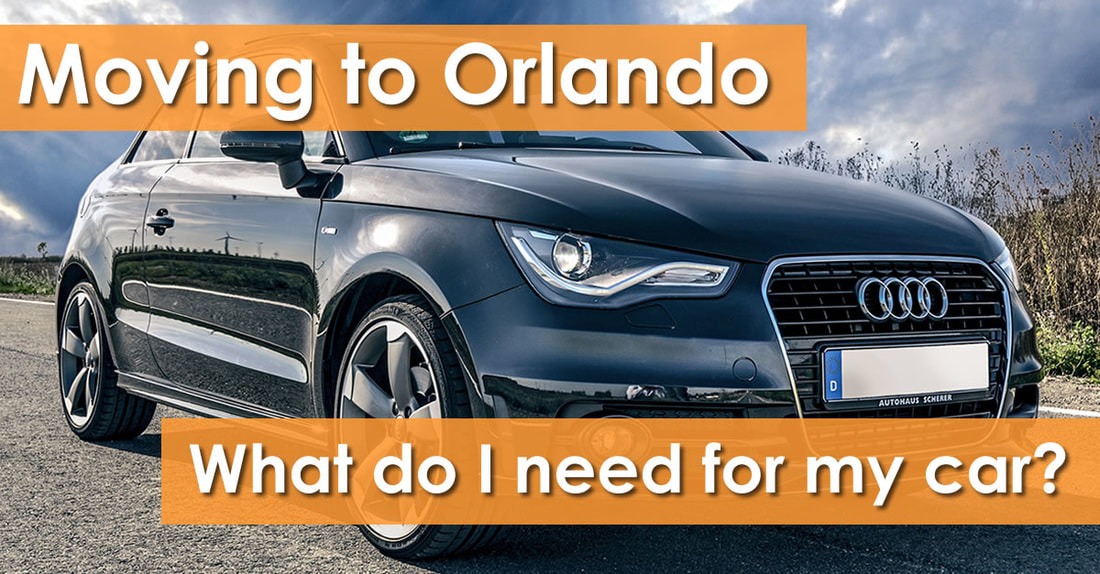 ​​Did you know over 1000 people move to Florida every day? As amazing as that sounds, it's not surprising to us because we get so many phone calls from new residents who need Florida insurance. And considering all the companies that are planning to hire new people here in the Lake Mary/Heathrow area like
Deloitte
,
Paylocity
,
Verizon,
and
Juenesee
, we're expecting to hear from many more Florida transplants soon.
​We help a lot of people moving to Northern Orlando from out-of-state with their cars so we have a lot of experience with the requirements so here's everything you need to know:
Within 10 Days
1 – You'll Need Florida Car Insurance
In order to register your car in the state of Florida, you'll need to provide proof that you have insurance with a Florida insurance company at the Department of Motor Vehicles.
The easiest and cheapest way to get Florida car insurance is to reach out to a independent insurance agency here in Lake Mary like ours where we work directly with all the top companies in Florida to get you the best rates and coverage. Click here to get a quote right now.
The Florida DMV requires a minimum of $10,000 in Personal Injury Protection and Property Damage Liability coverage but we'd recommend insurance coverage that's a better fit for your family's financial needs.
2 – You'll Need to Register Your Vehicle
The state of Florida gives you 10 days to register your vehicle after becoming employed in the state of Florida, placing your children in public school or establishing residency.
For more information about the documentation and forms you'll need to setup your vehicle registration check out this page on the Florida DMV website.
Within 30 Days
3 – You'll Need a Florida Driver's License
You have a bit more time to switch over your driver's license as the state of Florida gives you 30 days.
You'll need to visit you_r local Florida DMV office with the appropriate documentation based on the information on this page.
We help hundreds of people moving into Florida each year with their insurance and other relocation needs. If you're heading our way give us a call today at (407) 878-7979 or get insurance quote or schedule a consultation with one of our relocation experts today.
Contact SunGate Insurance Agency today learn more about the type of insurance you need. Click here to contact us or call (407) 878-7979.
SunGate Insurance Agency Coverage
Home Insurance, Auto Insurance, Group Insurance, Property Insurance, RV Insurance, Renters Insurance, Event Insurance, Insurance Bonds, Life Insurance, Business Insurance, Workers Comp, Flood Insurance, Umbrella Insurance and more!
Located in Lake Mary, Florida (serving clients Nationwide and locally in Orlando, Heathrow, Longwood and surrounding Central Florida areas.
​