Employer versus Individual Health Insurance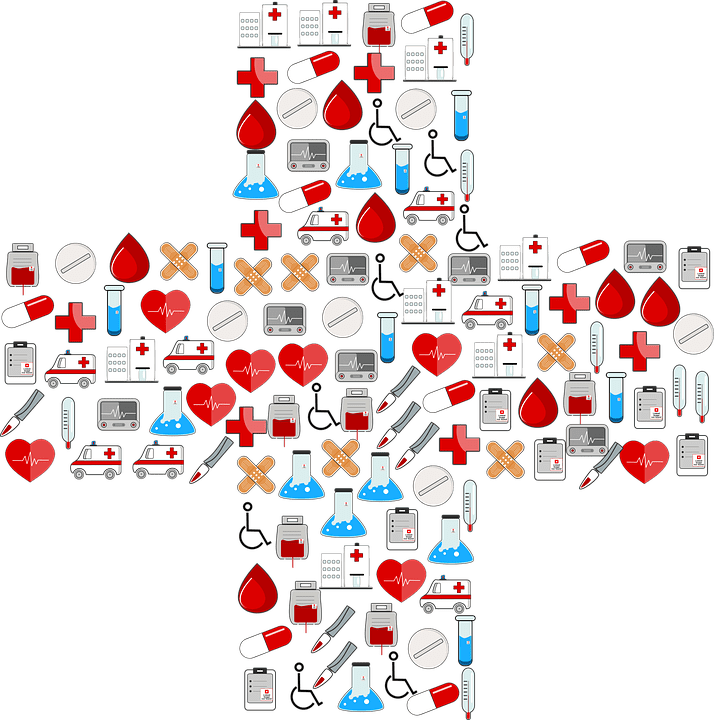 In recent years, there is an increasing awareness about the importance of health insurance.
Individuals with health concerns or young children already know that even one visit to the doctor's office can be expensive. And the cost of just one serious illness or accident can add up very quickly, even for the young and the healthy.
The good news is that there are more options for health insurance than ever before. Navigating the different choices can be challenging. Yet with a little research and expert advice from an independent insurance broker, you can find the right health for you and your family.
Let's start at the top by defining the two main ways that individuals and families purchase health insurance today.
Group health insurance: Group health insurance is purchased by an employer on behalf of eligible employees and their eligible dependents. The employer and employee each pay part of the premium (employers must pay a certain percentage of the annual premium). Employees enjoy lower premiums, while employers can potentially enjoy certain tax benefits.
Individual health insurance: As the name implies, individual health insurance is a policy that people purchase for themselves and their dependents. There is an active marketplace for Affordable Care Act (ACA)-compliant individual plans, with many different options to choose from. And some people may even be eligible for a government subsidy.
If your employer does not offer group health as part of its employee benefits package, then of course purchasing an individual health insurance plan is your only option. Yet even if your employer offers group health insurance, you may still choose to purchase individual health.
Both group health and individual health plans have advantages and disadvantages.
And it's important to point out that there is no right (or wrong) choice. Every individual must evaluate their needs, and select the type of plan that works best for your unique circumstances.
Benefits of Individual Health Insurance Plan
The biggest advantage of purchasing an individual health plan is that you get to choose from a greater variety of options.
You can tailor the plan and the options to fit your needs and your budget. For instance, you can keep your premium low by purchasing a basic plan with minimal coverage and higher out-of-pocket costs. For families or individuals with health concerns, a more comprehensive plan will have higher premiums but will cover more and have fewer out-of-pocket costs.
You can select a plan that covers your chosen health providers.
You can make changes to your health insurance policy during Open Enrollment periods as your insurance needs change.
You don't have to worry about losing coverage if you lose or change your job.
The biggest disadvantage of purchasing an individual plan is that you bear the entire cost of the policy yourself. However, individual health insurance is not always more expensive. Again, you can tailor your policy to keep premiums low, if appropriate for your needs. And individual health insurance plans can be less expensive in general, because the risk to the insurer is spread over a much larger group of people (ie everyone who purchases that type of plan).
If your employer does not offer affordable health coverage, and your total household income is no greater than 400 percent over the federal poverty level, you may be eligible for a government subsidy.
Benefits of Employer Sponsored Group Health Insurance
The biggest advantage of group health insurance offered by your employer is—generally speaking—the lower cost to you.
The employer pays part of the premium on your behalf. By law, employers are required to cover a minimum percentage of the annual premium.
The employer has already done the hard work of researching and choosing the type of plans and available options.
You can pay the premiums pre-tax through your company's payroll system, reducing your taxable income. The amount of the premium paid by your employer is not subject to federal taxes.
By choosing your employers group health plan, you are limited by the options offered in that group policy and the medical providers covered within that policy's network. However, most employers do offer two or even several different types of plan to help employees get the coverage that works for them.
Choose the Right Health Insurance for You
Again, when it comes to choosing a health insurance plan for you and your family, the only right option is the plan that gives you the coverage you need and fits into your family budget. Understanding all the ins and outs of the health insurance market and comparing all the different options can be overwhelming. An independent insurance broker can help you gather quotes and compare plans to ensure that you understand your full range of options and get the right plan for you.
Need Help to Review Your Insurance? Contact Us.

Contact SunGate Insurance Agency today learn more about the type of insurance you need. Click here to contact us or call (407) 878-7979.
SunGate Insurance Agency Coverage
Home Insurance, Auto Insurance, Health Insurance, Group Insurance, Property Insurance, RV Insurance, Renters Insurance, Event Insurance, Insurance Bonds, Life Insurance, Business Insurance, Workers Comp, Flood Insurance, Umbrella Insurance and more!
Located in Lake Mary, Florida (serving clients Nationwide and locally in Orlando, Maitland, Heathrow, Longwood, Windermere, Kissimmee, Orange County, Seminole County and surrounding Central Florida areas.