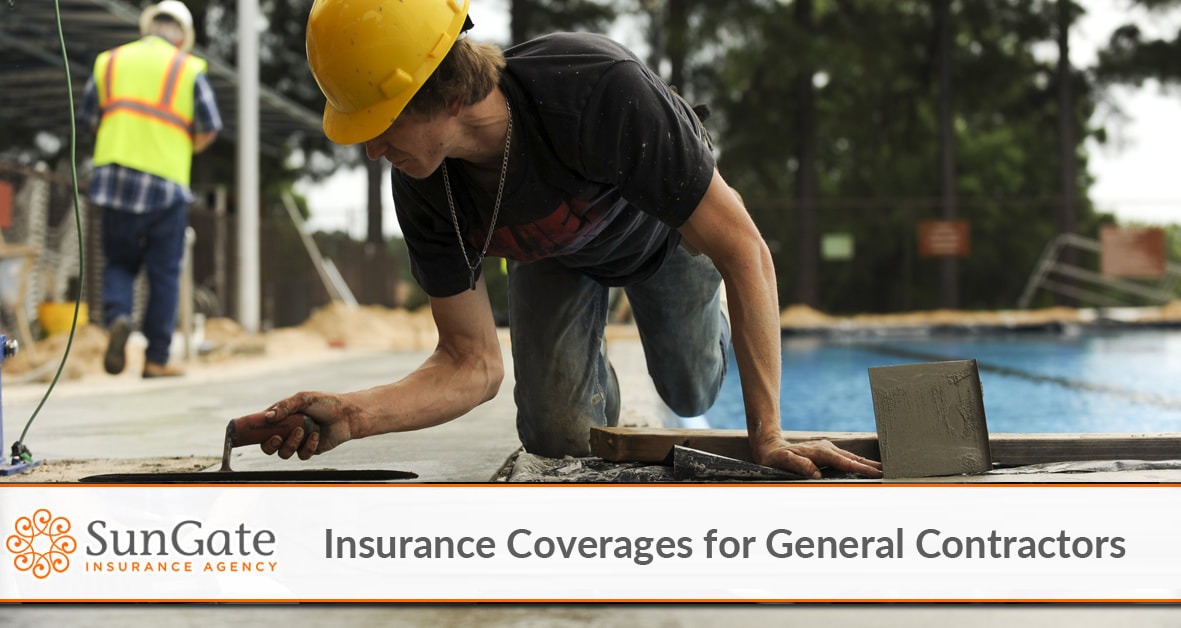 ​
It's a great time to be a general contractor in Orlando, where building is booming!
According to a January 2018 article in
The Orlando Business Journal
, commercial and residential building increased 27% from 2016 to 2017, with projects estimated at $6.1 billion for residential projects and $4.4 million for commercial construction projects.
[1]
And all available evidence indicates that this upward trend has continued through 2018 and promises to continue for the foreseeable future.
Why the huge increase in construction projects? Well, people around the country are finalizing realizing that Orlando and Central Florida is a great place to live and work! Orlando and its suburbs, for example, have seen dramatic population growth over the last three years, with some estimates showing a growth rate of more than 7% annually and an annual job growth of over 4%. And all these people need houses and apartments to live in and buildings to work in!
Thus, general contracting in Orlando and central Florida is a great business to be in right now, with increased opportunities for builders seeking to work on new homes, remodel older homes, and participate in commercial real estate projects. At the same time, however, construction can be risky, both physically and financially. You already know how to take the necessary steps to ensure the safety of yourself and your employees. Now it's time to ensure your financial safety as well with the right level of insurance coverage to protect you and your business from financial liability and loss.
Putting together the pieces for an appropriate insurance policy
Unlike with homeowners insurance or car insurance, you can't simply buy a standard business insurance policy for your general contracting business. Instead, you should work with a reputable and local insurance agency who can help you understand the different types of coverages your business requires and put them together in a comprehensive and cost-effective insurance package. While every policy is different, most general contractors will require the following types of coverages to meet state law and licensing requirements:
General liability insurance: Protects you and your business in case of bodily injury and/or property damage if you are found liable for accidents or damages. The amount of coverage you have will depend on the scale of projects that you take on.
Property insurance: Covers the tools and equipment you own in case of theft, loss, or damage; can also include office property if applicable.
Subcontractor insurance: Fills a coverage gap if you hire subcontractors. Your general liability policy will not cover damages caused by a subcontractor you have hired, so you may be held liable if your subcontract does not carry his or her own general liability insurance.
Workers' compensation insurance: Provides financial protection for your employees from financial hardship due to a workplace injury or workplace-related illness.
Commercial auto insurance: Insures vehicles you own and operate as part of your business from theft, damage, and loss and protects you from financial liability in case one of your vehicles causes a traffic-related accident.
Professional liability insurance: Also known as Errors and Omissions coverage, professional liability provides an extra level of protection against errors committed by your or your employee that may not be covered under your general liability policy.
Builder's risk insurance: Covers structures you are working on from damage or loss due to fire, weather, vandalism, or other non-error-related acts that might endanger the future of your project.

Some of these coverages are "optional", meaning that while they offer your business an added layer of protection, they may not be 100% necessary. However, most clients will not hire a general contractor unless the contractor can show proof of adequate insurance coverage to protect the project and the client's financial interests. Moreover, it is important to note that in the state of Florida, general contracting businesses are required to carry Workers' Compensation Insurance if they have at least one employee, and Commercial Auto Insurance on any business-owned or –operated vehicles.

Contact SunGate Insurance Agency serving Orlando, Lake Mary, Longwood, Heathrow and other Florida-area businesses!

We are the insurance experts at your local insurance company. Contact us today to discuss your general contracting business insurance needs or to get a free quote!
Contact SunGate Insurance Agency today learn more about the type of insurance you need. Click here to contact us or call (407) 878-7979.
SunGate Insurance Agency Coverage
Home Insurance, Auto Insurance, Group Insurance, Property Insurance, RV Insurance, Renters Insurance, Event Insurance, Insurance Bonds, Life Insurance, Business Insurance, Workers Comp, Flood Insurance, Umbrella Insurance and more!
Located in Lake Mary, Florida (serving clients Nationwide and locally in Orlando, Heathrow, Longwood and surrounding Central Florida areas.
[1] https://www.bizjournals.com/orlando/news/2018/01/25/building-boom-orlando-nets-10-5b-in-2017.html