Choosing Your Group Health Insurance Agent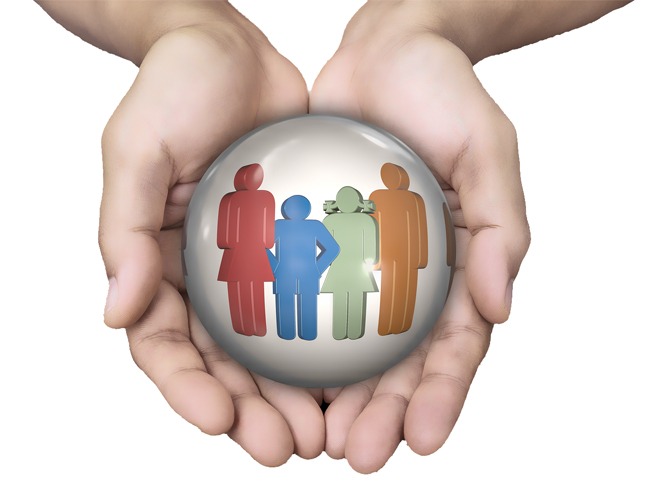 Ensuring that your employees have access to affordable, high-quality health insurance has just as many advantages for you, as an employer, as it does for your staff. But researching and selecting the right group health plan for your employees can be complicated and time-consuming for your HR staff.
There is a solution to this conundrum: an insurance broker can help your HR staff understand the group health insurance options available to you and choose the plan or plans that are right for your company.
Benefits of Working with an Insurance Broker
Expertise: Your HR team understands your industry and your company, but they are not experts on insurance. Developing that expertise takes valuable time. An insurance broker offers you that expertise immediately, including detailed knowledge of the types of plans appropriate for you and extensive knowledge of local and national insurance companies.
Cost savings: Working with an insurance broker can save you money. Because brokers work with many different insurance companies, they can compare a variety of insurance plans. Moreover, a broker can often customize your specific health plan to ensure that it meets the needs—and the budgets—of your business and your employees.
Personalized approach: One-size-fits-all just doesn't cut it when it comes to insurance: after all, the requirements of a large company with 500 employees just aren't the same as the needs of a small business with 20 employees. An independent insurance broker will work with you and your team to understand the specific and unique nature of your company, and find the right health insurance plan to match.
Dedicated account rep: Your HR team doesn't want to waste time explaining who they are every time they need help with your insurance plan. Working with an independent insurance broker ensures that you have a dedicated representative with an on-going relationship to your team.
Broker v. Agent: What's the Difference?
People often use the terms "broker" and "agent" interchangeably. But when researching who to choose as your insurance representative, it's important to understand the differences.
Broker: An insurance broker is independent. In other words, they don't work for a specific insurance company. Instead, brokers work with a variety of local and national insurance providers. Once a broker understands your insurance needs, they do the hard work of shopping around on your behalf.
Agent: An insurance agent works for one insurance company. While they can customize insurance plans within the offerings of that one company, they cannot compare quotes with their competitors. To compare different quotes, you will need to work with multiple insurance agents representing different insurance companies.
Choosing the Right Broker: Question to Ask
When hiring an insurance broker to work on your behalf, it is important that you verify their credentials. After all, purchasing group health insurance is a big step and you want to ensure that it's done correctly. In fact, it's not all that different than hiring a new employee!
Ask for referrals: You want to choose a reputable professional with knowledge of your industry. Ask other companies in your industry who they use for their insurance needs—and whether they are satisfied with their service.
Verify credentials: Insurance brokers must be licensed, at a minimum, and may be required to be registered with local and state agencies. Ask your agent to show you his or her license and other required credentials to ensure that he or she is fully accredited.
Check references: Ask for examples of the types of policies he or she has put together, similar to the types of policies you might want. And ask for references from past or current customers. This will help you verify whether the broker has experience in your specific industry and will offer the type of support you want.
Research potential disciplinary problems: Calling your state insurance commissioner's consumer hotline can also offer valuable information on whether your broker has ever been sued by a client or had any disciplinary issues with his or her license.
An insurance broker can be a valuable asset, working on your behalf to find the group health policy that is right for you and your team. A small amount of research up front to find the right broker can save you and your HR team both time and money down the road.
Need Help to Review Your Insurance? Contact Us.

Contact SunGate Insurance Agency today learn more about the type of insurance you need. Click here to contact us or call (407) 878-7979.
SunGate Insurance Agency Coverage
Home Insurance, Auto Insurance, Health Insurance, Group Insurance, Property Insurance, RV Insurance, Renters Insurance, Event Insurance, Insurance Bonds, Life Insurance, Business Insurance, Workers Comp, Flood Insurance, Umbrella Insurance and more!
Located in Lake Mary, Florida (serving clients Nationwide and locally in Orlando, Maitland, Heathrow, Longwood, Windermere, Kissimmee, Orange County, Seminole County and surrounding Central Florida areas.