Small Business Health Insurance Cost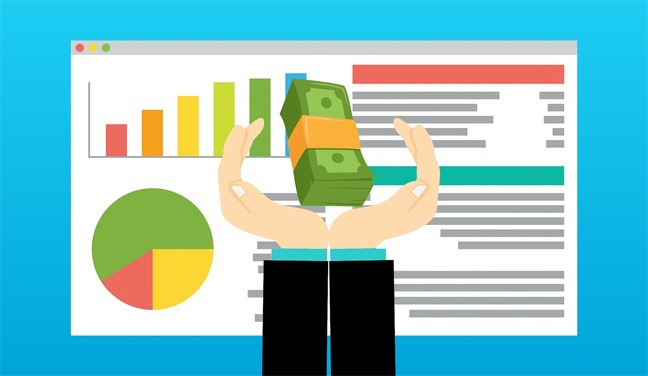 As the cost of health care increases every year, more and more prospective employees are looking to their employers to offer high quality and affordable group health insurance.
While it is possible to purchase individual health insurance, group health insurance is usually less expensive. As more and more individuals buy into a group plan, the lower the cost for each individual person. In the insurance world, this is known as "risk pool advantage". Additionally, in a group health plan, the employer usually pays part of the annual premium on behalf of the individual.
Offering group health insurance is an added expense for any business. Especially for small businesses, that cost can seem overwhelming. Yet there are advantages to including group health in your employee benefits package, even for small businesses. With access to affordable medical care, your employees enjoy better health outcomes that in turn lead to reduced absenteeism, increased productivity, and reduced cost in workers' compensation pay-outs.
Additionally, companies who offer group health generally find it easier to recruit—and retain—high quality team members.
The key is finding an affordable group health insurance plan that keeps the cost per employee low while still offering the health coverage your employees want. Here are a few tips to analyzing the cost of group health insurance per employee.
Examine health care costs in your state.
When looking at how much you should pay for health insurance for your employees, it's important to understand the average costs by state.
For instance, data compiled by the Kaiser Family Foundation can help you understand the cost of premiums per person, on average, for your state. While your specific group health plan might be more or less, depending on factors unique to your business, this will offer a general idea of what you can expect.
Balance your contribution with your employees' contribution.
Most group health plans work on a simple premise: both you and your employee contribute to paying the monthly premium for that employee's specific health insurance plan. You get to decide how much you will expect each employee to contribute.
There are some general guidelines, however.
The ACA defined "affordable" health care as requiring no more than 9.69 percent of an employee's annual salary. So a good rule of thumb, according to many insurance experts, is that you should not expect your employee to pay more than 10% of his or her annual salary toward health coverage.
At the same time, you have to control your costs. Industry experts recommend that your total benefits package, including health insurance, should represent about 10 to 20 percent of your overall revenue.
Taking these two numbers together can help offer a guide for how much you should be paying per person for health coverage, as well as help you define your employees' level of contribution.
Consider your employee demographics.
The average age, family status, the type of work they do, and their general health status can impact the cost of your group health plan.
Generally speaking, of course, young people are more likely to want less comprehensive plans and lower premiums. Their deductibles and out-of-pocket costs may be higher, but that is a less risky strategy for a young person with few health concerns.
Older employees with families will accept higher monthly premiums for a more comprehensive plan, better coverage for dependents, and lower deductibles and fewer out-of-pocket costs.
Thus, the demographics of your company will impact the cost per employee that you can expect to pay for group health coverage.
Offer a range of health plans.
The cost per employee of your group health insurance plan will also depend on the type or types of policies you choose to include in your benefits. The simplest option—offering a single plan to all employees—may be easier to administer but may not be the most cost effective, especially if your company demographics vary widely.
Many companies today offer a range of different plan options, allowing employees to choose the plan that offers them the coverage they need. That may mean offer minimal plans with low premiums and high deductibles in addition to fully comprehensive plans that include dental, vision, maternity care, and other specialized coverage.
Offering a range of plans benefits your employees by giving them to coverage and premium levels they want while giving you the ability to control your costs as well. Finding this balance can be challenging but the payoff in healthy, happy employees is well worth both the cost and the effort.
Need Help to Review Your Insurance? Contact Us.

Contact SunGate Insurance Agency today learn more about the type of insurance you need. Click here to contact us or call (407) 878-7979.
SunGate Insurance Agency Coverage
Home Insurance, Auto Insurance, Health Insurance, Group Insurance, Property Insurance, RV Insurance, Renters Insurance, Event Insurance, Insurance Bonds, Life Insurance, Business Insurance, Workers Comp, Flood Insurance, Umbrella Insurance and more!
Located in Lake Mary, Florida (serving clients Nationwide and locally in Orlando, Maitland, Heathrow, Longwood, Windermere, Kissimmee, Orange County, Seminole County and surrounding Central Florida areas.