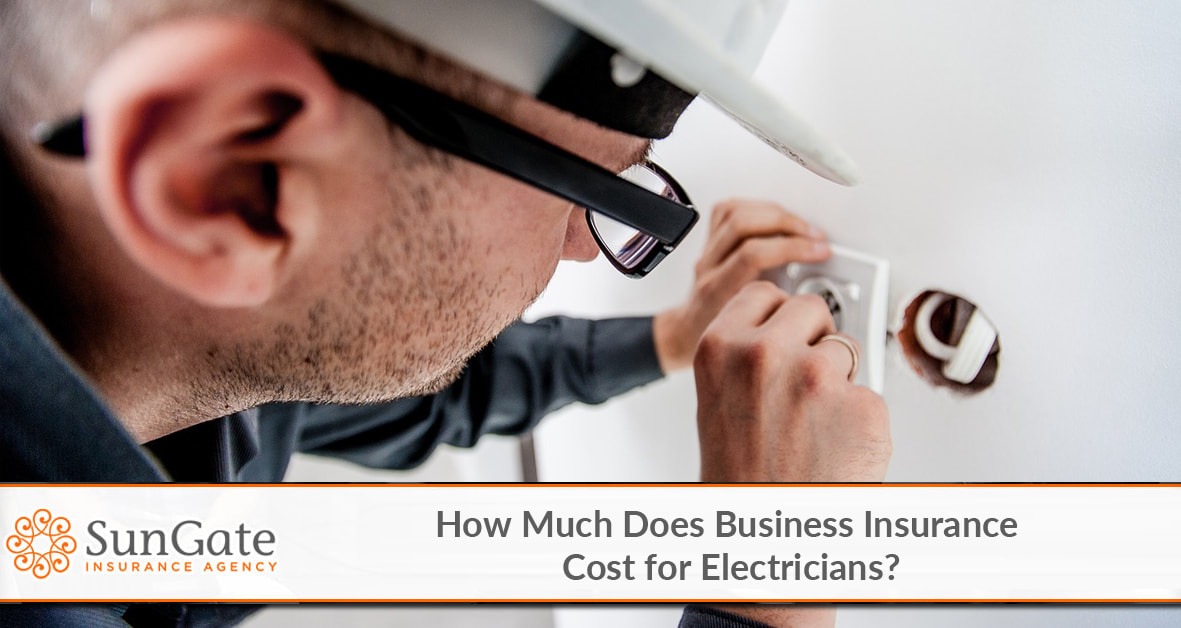 ​Running an electrical contracting business requires more than the professional skills required to correctly install and repair wiring and circuits.
Regardless of whether you operate on your own or you employ a skilled team of electricians, you need to be able to identify clients and jobs and schedule them properly, purchase and potentially stockpile the necessary tools and equipment, and bill clients and maintain accurate bookkeeping and records. When all of these (and many other) necessary pieces come together, your electrical contracting business will be a success. Yet there is another piece critical for ensuring the success of your business: the right insurance coverage that will protect your business against financial loss.
Small business insurance for your electrical contracting business does, unfortunately, add to the cost of your overhead, so it may be tempting to forego it to keep your operating costs down. However, before pursuing this route, there are a few factors to consider. First, many prospective customers will not hire an electrician who does not carry the appropriate level of insurance for the size of the job, because they need to ensure that their property is protected against any damages caused by your electricians. Second, you may be legally required to carry insurance; in Florida, for instance, all small businesses are required to carry commercial vehicle insurance for any work-related vehicles and employers in the building industry are required to carry worker's compensation insurance if they hire even one employee. Third, paying for damages and/or a lawsuit out-of-pocket can be financially ruinous for even the most financially successful business.
Yet the insurance required to protect your electrical contracting business doesn't have to break the bank. Once you have identified the type of coverage you require, as well as the level of coverage you require, the next step is to shop around! The fact is that insurance is a highly competitive business, and gathering competing quotes can help you find the right insurance at the right price. That's where Sungate Insurance Agency comes in. We are a local, independent insurance agency with a team of experienced insurance experts. As an independent insurance agency, we work with many of the large insurance companies out there, so we can do the ground work for you by gathering quotes from different companies and comparing them to find the best price. So contact our insurance experts today for a free quote!
Cost Factors to Consider for Electrical Contracting Insurance
At Sungate Insurance Agency, our goal is to help you find the best insurance policy for your business, at the best possible price. To do that successfully, we will work with you to correctly identify the factors that will impact the cost of your insurance. Important cost factors to consider may be:
The size of your business: how many electricians and other staff you employ, the amount of revenue you generally anticipate, and the extent of your physical property (vehicles, equipment and tools, office/warehouse space, etc).
Scale of work: whether you work on large-scale commercial projects such as skyscrapers and/or office buildings, smaller-scale residential projects, or more limited repair work will determine how much coverage you need to protect your business.
Location: the location of both your office/warehouse and the jobs you take on will also play a role in determining the overall cost of your insurance.
Type of insurance coverage required: every business is unique so the key to getting the right insurance is putting together a unique insurance package with the specific coverages your business requires. Standard coverages usually include general liability, property liability, worker's compensation, and commercial vehicle insurance; however, some optional coverages may be required or desired, such as inland marine and/or installation floaters insurance.
Level of coverage: the specific amount of coverage you purchase will also determine the cost of your insurance. Most policies come with pre-determine limits; policies with higher limits are more expensive. Similarly, most policies come with deductibles; policies with lower deductibles are also more expense.

And another great reason for working with an independent insurance agency? We can often bundle different coverages together into one package or umbrella policy to help you save even more money! Talk to our insurance experts today for a free quote!

GET A FREE INSURANCE QUOTE
Contact SunGate Insurance Agency today learn more about the type of insurance you need. Click here to contact us or call (407) 878-7979.
SunGate Insurance Agency Coverage
Home Insurance, Auto Insurance, Health Insurance, Group Insurance, Property Insurance, RV Insurance, Renters Insurance, Event Insurance, Insurance Bonds, Life Insurance, Business Insurance, Workers Comp, Flood Insurance, Umbrella Insurance and more!
Located in Lake Mary, Florida (serving clients Nationwide and locally in Orlando, Maitland, Heathrow, Longwood and surrounding Central Florida areas.