New Construction Home Insurance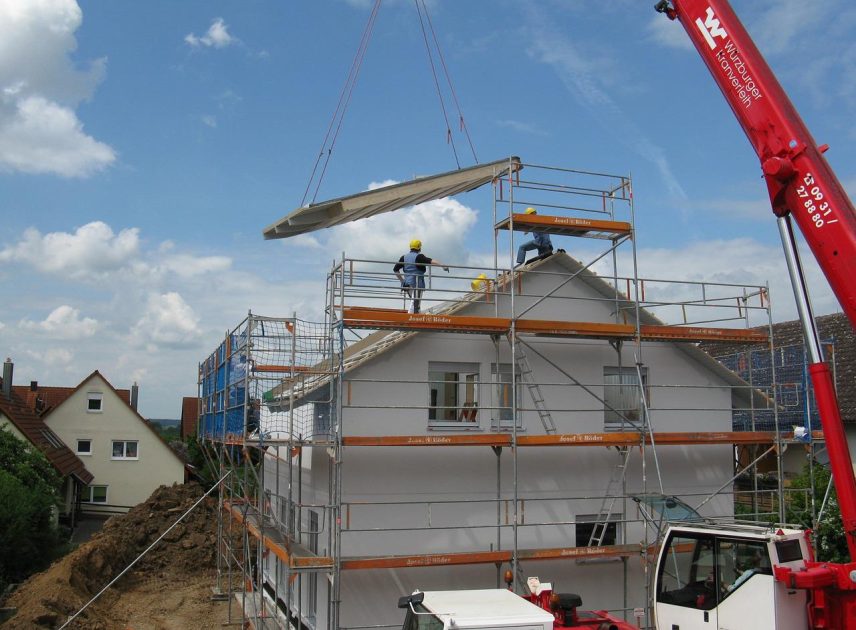 Home insurance is very important since it protects your home from risks. It is all the more important for new homes. You would have spent a lot of money constructing a new home. You wouldn't want a risk to affect your new home. When you go for a home mortgage, the lender would require you to take homeowners insurance.
A good insurance agent can help you get the right insurance policy for your new home. It is important that you are aware of insurance norms related to new homes. This information will help you get the best insurance for your new construction home.
Insurance for new homes
An important fact you need to be aware of is newly constructed homes are cheaper to insure. The insurance cost is lesser for new homes since the risks involved are fewer. There is a 53% difference in insurance price for a new home as compared to a home that is 10-years old. Homes that are more than 30 years old are more expensive to insure.
The following gives the average premium rates for homes based on its age:
A new home would cost $966.
A home that is 10 years old would cost $1,478 to insure.
A 20-year old home costs $1,670 to insure.
When the home is 30 years old, the premium would be $1,694.
Everything about a new home is new. The risk is thus lesser and insurers would offer a lesser premium. Insurers know there are unlikely to be claims from a new home. This is why they offer a lesser premium.
Builder's risk insurance
A new home insurance is valid once the home is constructed and ready. What if there is theft or damage in a home under construction? Would it be covered under insurance? Standard home insurance does not cover any damages that occur during construction. If you are concerned about risks during the construction stage, you can consider getting builders risk insurance.
A builder's risk insurance policy is essentially a temporary policy. It covers risks that could occur during the construction. This would include damages to the physical structure and building materials. Theft of on-site and off-site equipment would also be covered.
Tips on new home insurance
You can get discounts on home insurance. Talk to your agent to find out if you can get discounts. There could be discounts for paperless and full payments. Discounts can also be offered if you have home security systems and fire prevention systems.
Opt for a higher deductible. This will help you get a lower premium and reduce your annual costs.
Try to bundle all your policies with one company. For example, you can get home insurance from the same company that provides your auto insurance. You can get a lesser premium.
Getting insured
The information in this guide would have helped you understand all about insurance for new construction homes. You can get in touch with a reputed insurance company in Heathrow, FL to get a quote. In fact, you can get quotes from different insurers in Longwood and compare the quotes. Choose the best insurance company and get your policy to remain relaxed and stress-free.
Need Help to Review Your Insurance or Compare Quotes? Contact Us.

Contact SunGate Insurance Agency today learn more about the type of insurance you need. Click here to contact us or call (407) 878-7979.
SunGate Insurance Agency Coverage
Home Insurance, Auto Insurance, Health Insurance, Group Insurance, Property Insurance, RV Insurance, Renters Insurance, Event Insurance, Insurance Bonds, Life Insurance, Business Insurance, Workers Comp, Flood Insurance, Umbrella Insurance and more!
Located in Lake Mary, Florida (serving clients Nationwide and locally in Orlando, Maitland, Heathrow, Longwood, Windermere, Kissimmee, Orange County, Seminole County, Lake County, Ocala, Clermont, Leesburg, Mt. Dora, Winter Garden, Davenport and surrounding Central Florida areas.)