Contents Coverage Insurance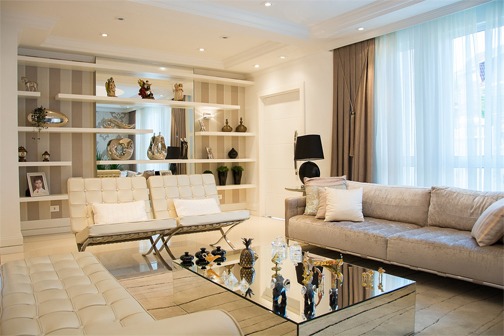 When you move into a house whether you are a renter or the owner the place can fill up quickly with things. Whether it be furniture, electronics, or things for decor each of these things adds value to the place and also to the cost of maintaining it.
A Contents Coverage does exactly what it says, it insures your things under personal property coverage. It helps you offset the cost that it may have cost you to replace everything inside your home in case of a fire or a storm. Such thighs can destroy everything that you have and rebuild from scratch is very tough.
Also if someone breaks in and steals a lot of your stuff paying for it again can be a herculean task. It is, for this reason, contents coverage should be a part of your home insurance. Use the contents coverage to offset the cost of rebuilding the content of your place.
Actual Cash Value vs Replacement Cost
When you get the insurance you have the option of either getting the replacement cost coverage or the actual cash value coverage for your content.
Actual cash value coverage gives you the current value of the products and takes into account depreciation too. It follows the guidelines set by the Insurance Information Institute when determining the value of the things.
Replacement cost coverage helps you get the cost of replacing the content with something in a similar price range and quality.
Understanding the difference between them is crucial as different people have different needs.
Taking Inventory
Knowing what exactly you have is a great way to document your possessions. It also becomes very easy to give this list to your insurance agency or insurance company. They will be able to assess it easily and decide on the amount for the reimbursement.
What happens when you have to move?
Your belongings are also covered when they are in transit from one place to another but if the damage is done by the movers it won't be covered. Talk to your dedicated insurance agent so that you understand how your stuff is covered by insurance while moving.
A new home means a new chapter but it also means exposure to risk when moving things. Talk to your insurance agent and get all the details regarding the policy when you are moving from one place to another.
We at Sungate Insurance make sure that all our clients have the right information when it comes to home insurance. We have the best rates of interest in the area and will be more than happy to have you with us. If you are Orlando, Lake Mary, Longwood or Heathrow, FL come to us for the best deals in the area.
Need Help to Review Your Insurance? Contact Us.

Contact SunGate Insurance Agency today learn more about the type of insurance you need. Click here to contact us or call (407) 878-7979.
SunGate Insurance Agency Coverage
Home Insurance, Auto Insurance, Health Insurance, Group Insurance, Property Insurance, RV Insurance, Renters Insurance, Event Insurance, Insurance Bonds, Life Insurance, Business Insurance, Workers Comp, Flood Insurance, Umbrella Insurance and more!
Located in Lake Mary, Florida (serving clients Nationwide and locally in Orlando, Maitland, Heathrow, Longwood, Windermere, Kissimmee, Orange County, Seminole County, Lake County, Clermont, Leesburg, Mt. Dora, Winter Garden, Davenport and surrounding Central Florida areas.)