New Home Construction Insurance | Leesburg, Florida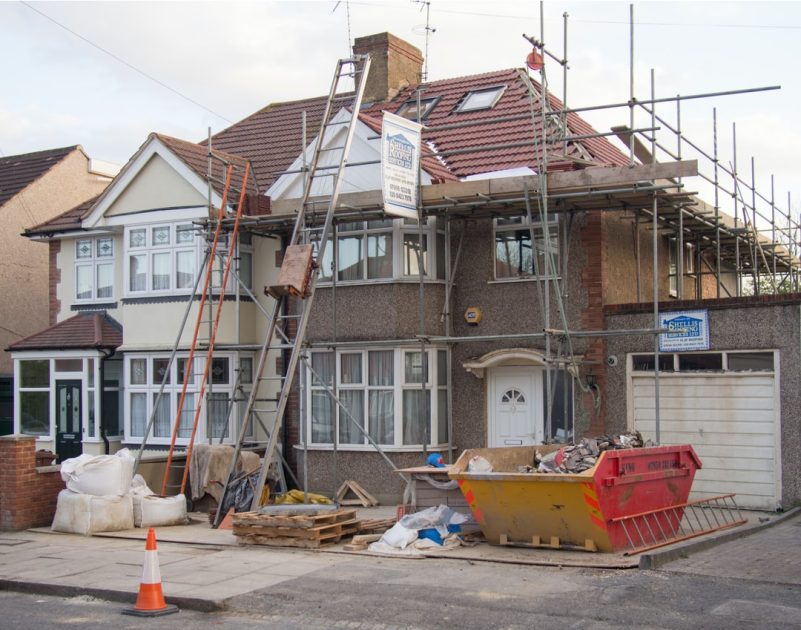 If you have recently purchased a home being built, having home insurance is essential. The insurance covers the cost of repairing or rebuilding the home and also includes the replacement of personal belongings. Leaks, fire accidents, and theft to name a few are the risks that homeowners face and a typical policy covers damages caused by such events.
Homeowners in Florida particularly face the risk of natural disasters like hurricanes and tornadoes due to its landscape and location. Here is a list of a few events that trigger the purchase of home insurance in Florida.
Floods
As Florida is located near the coast, it is prone to tropical storms. These storms bring heavy rains causing floods that could damage homes. Damages caused due to floods are not included in a typical home insurance policy. You need to purchase it separately from an insurance agency.
Wind
As you would know, the state of Florida witnesses a lot of storms that bring high winds with them. These winds could damage homes. In Florida, millions of homes are at risk due to storms. The regular home insurance policy includes coverages for damages caused by wind. Unlike floods, you don't require purchasing a separate insurance policy from an insurance company for wind-related damages.
Fire
House fires in Florida are very common. Since the place is prone to storms and extreme weather they can cause damage to a home's electric system that triggers fire. Fortunately, the standard home insurance policy includes coverage for fire-related damages.
What Does The Standard Home Insurance Coverage Include?
A typical home insurance coverage includes:
Dwelling Protection
Dwelling protection helps cover the damages caused to the structure of the home like damage to walls, roof, and others. In addition to this, it also includes damage coverage for other structures in the home like the deck.
Protection For Other Structures
Home insurance also includes the damage cover of other structures which are present on the property but are not part of your home. For example, a detached garage or fence.
Personal Belongings Protection
Apart from providing damage cover for the home, the insurance provides coverage for your personal belongings as well. If an electronic item has been stolen or a piece of furniture got damaged due to a fire, the insurance helps to pay for the repair or replacement of such items.
Liability Protection
Home insurance coverage also includes liability protection. Suppose a guest visiting your place got injured on your property due to your negligence, the insurance covers your legal fees and medical bills for the injured person.
Standard home insurance only covers damages caused by fire, wind, hail storms, and a few others. It does not include coverage for other natural disasters. For instance, damages caused by earthquakes and floods are not included. You need to purchase separate insurance policies for such calamities.
If you're planning to buy home insurance for your new home in Leesburg, contact Sungate Insurance Agency. Sungate Insurance Company (located in Lake Mary, Florida) will provide detailed information on different types of home insurance policies and help you choose the right one that suits your needs.
Need Help to Review Your Insurance or Compare Quotes? Contact Us.

Contact SunGate Insurance Agency today learn more about the type of insurance you need. Click here to contact us or call (407) 878-7979.
SunGate Insurance Agency Coverage
Home Insurance, Auto Insurance, Health Insurance, Group Health Insurance, Property Insurance, RV Insurance, Renters Insurance, Event Insurance, Insurance Bonds, Life Insurance, Business Insurance, Workers Comp, Flood Insurance, Personal and Commercial Umbrella Insurance and more!
Located in Lake Mary, Florida (serving clients Nationwide and locally in Orlando, Maitland, Heathrow, Longwood, Windermere, Kissimmee, Orange County, Seminole County, Lake County, Ocala, Clermont, Leesburg, Mt. Dora, Winter Garden, Davenport and surrounding Central Florida areas.)