Changes in Your Life? Make Sure You Have the Best Insurance and Rates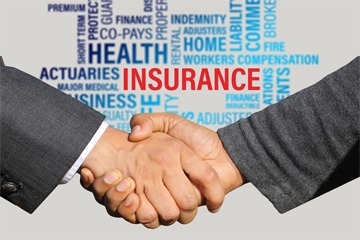 As your needs evolve, shouldn't your insurance coverage evolve, too?
Let us take a look at your policy and your current situation with fresh eyes. You might be able to save money on your premiums now, or lock in prices to prevent increases down the line. You may have conversion options that won't be available later. Or you may have had changes in your health that will affect your future insurability and rates.
Sungate Insurance Agemcy will conduct a free insurance review for you. It consists of a brief chat with your a insurance professional to give you the confidence you need to know that you're protecting what's most valuable to you.
Schedule a free insurance review today to make sure your policy is working for you. An insurance assessment can help you get answers to questions you may still have about your insurance policy, such as:
Do you fully understand your policy and benefits?
Do you feel confident that your current coverage protects everything you value
Are you making the most of the discounts and benefits available to you?
Do recent life changes mean you should add additional coverages?
Benefits of a free insurance assessment. Our personalized insurance evaluation will help you:
Determine the protection and options that are right for you and for the right price
Determine if recent or upcoming life events created or will create a need to update your coverages
Identify available discounts and coverage options
Get your free insurance evaluation annually
Has it been a year or longer since you've checked out your policy?
Have any significant life events happened since you last reviewed your coverage? New job, marriage, divorce, new babies, grandchildren, new house, new debt – any of these could dramatically change the amount of protection you need, and the length you'll need it for.
Get an free insurance review every year, or whenever there's a change in your life.
Need Help to Review Your Insurance? Contact Us.

Contact SunGate Insurance Agency today learn more about the type of insurance you need. Click here to contact us or call (407) 878-7979.
SunGate Insurance Agency Coverage
Home Insurance, Auto Insurance, Health Insurance, Group Insurance, Property Insurance, RV Insurance, Renters Insurance, Event Insurance, Insurance Bonds, Life Insurance, Business Insurance, Workers Comp, Flood Insurance, Umbrella Insurance and more!
Located in Lake Mary, Florida (serving clients Nationwide and locally in Orlando, Maitland, Heathrow, Longwood, Windermere, Kissimmee, Orange County, Seminole County and surrounding Central Florida areas.