What is Luxury Home Insurance?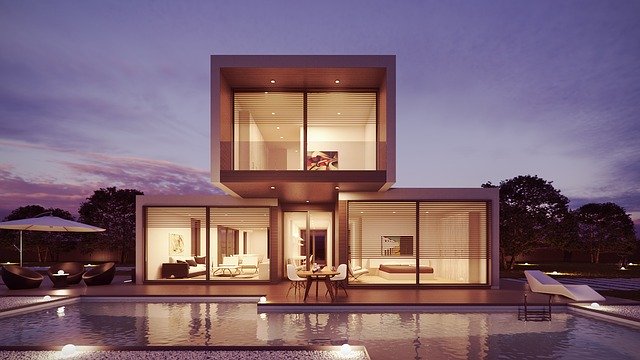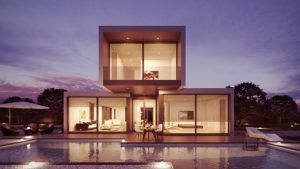 Also called "High Value Home Insurance", luxury home insurance is a special type of homeowners insurance designed to offer comprehensive insurance for homes, condos, and rental units with higher-than-average value. In addition, luxury home insurance offers greater protection for personal belongings and home contents that also have higher-than-average replacement value. Thus, if you own a luxury home in Florida, now is the time to investigate whether luxury home owners insurance is right for you.
High value homeowners insurance may be appropriate for you if your home fits into one or more of these broad categories:
Is w

orth at least $750,000 or $1,000,000, or even more

Has unique and/or specialty design elements
Was designed by specialists such as

an architect and/or interior designer

Is a heritage home, an antique home, or contains older and uncommon construction features

Includes specialty off-site buildings such as a guest house
You may also want to consider luxury home insurance if:
Your home contains high-value items or collections such as priceless art, wine collections, expensive rugs and furniture, and extensive jewelry.

Your home contains specialty, high-end appliances, fixtures, and/or decorations

that are not readily replaceable

at standard stores.

Your home has a specialty roof, such as a green roof,

a roof that contains an elaborate design

or is made of metal, copper, tile, or clay.

Your home has specialty environmentally-friendly or "green" construction and/or heating/cooling systems.
Your home includes unique outdoor features such as a swimming pool area, specially designed landscaping, and luxurious outdoor living spaces.
Unlike standard homeowners insurance, which often involves limited caps on coverage for repair, reconstruction, and replacement values, high value insurance offers significantly more coverage, usually without the limits you find in standard policies, so you can feel confident that you will be able to repair or rebuild your luxury home exactly as it was, even if you need to hire specialists such as architects, interior designers, and landscape architects.
Is Luxury Home Insurance Worth It?
When deciding whether to purchase luxury home owners insurance, you may want to ask yourself two important questions:
Should your home and its contents be damaged or destroyed, will you want to repair, rebuild, and or replacement them exactly as they were (to every extent possible)?
Do you want to maintain your customary standard of living while waiting for your home to be repaired or rebuilt?
If you answered "yes" to either or both of these questions, then luxury home owners insurance is "worth it." Yes, luxury homeowners insurance does cost more than a standard home insurance policy. However, by paying more, you are also purchasing a greater level of protection. Specifically, luxury home insurance has significantly expanded coverage limits for:
Structural repair or replacement

Additional reconstruction costs required to bring the dwelling up to code or cover changes in bylaws
Expensive collections such as jewelry, rugs, fine art, antiques, and wine cellars

Ornamental landscape design for luxury outdoor living areas

Cyber protection for lost or stolen digital property
Luxury home insurance also offers several additional items of coverage usually not included in standard home insurance:
Full coverage for additional living expenses, enabling you to maintain your standard of living while waiting for your home to be repaired or rebuilt
Use of architects, designers, and other construction specialists
Full replacement value for partial damage and/or sets/pairs of items to ensure that your home and its contents fully match after reconstruction/replacement
Full replacement value/cash value payouts both of the structure of your home and your personal contents, without devaluation for depreciation
When you invest so much in your home and your lifestyle, it's hard to think about and plan for all the things that could go wrong. But the fact is, there's no reason why you should have to sacrifice the beauty and uniqueness of your home, or your lifestyle, should disaster strike. High value (luxury) home owners insurance can offer you the peace of mind that your home and your possessions will be covered should the worst case happen.
Contact SunGate Insurance Agency today learn more about the type of insurance you need. Click here to contact us or call (407) 878-7979.
SunGate Insurance Agency Coverage
Home Insurance, Auto Insurance, Health Insurance, Group Insurance, Property Insurance, RV Insurance, Renters Insurance, Event Insurance, Insurance Bonds, Life Insurance, Business Insurance, Workers Comp, Flood Insurance, Umbrella Insurance and more!
Located in Lake Mary, Florida (serving clients Nationwide and locally in Orlando, Maitland, Heathrow, Longwood, Windermere, Kissimmee, Orange County, Seminole County, Lake County, Clermont, Leesburg, Mt. Dora, Winter Garden, Davenport and surrounding Central Florida areas.)