Employer vs. Individual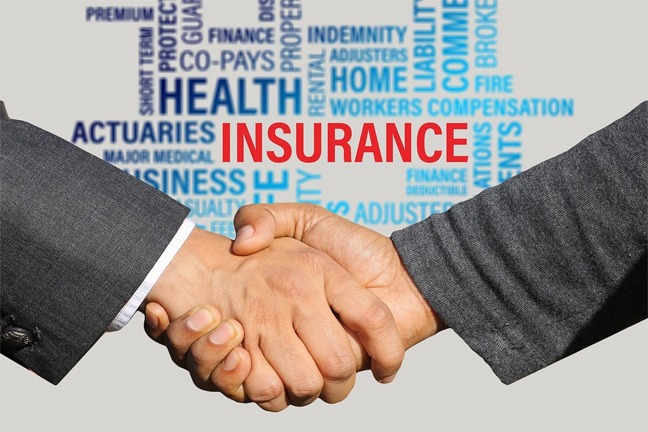 Two of the main types of health insurance available, employer or private health, can divide a lot of people and create confusion too. Which one is better and what will suit you are some questions that might cross your mind. So, which one is right for you?
Let's have a look at both the plans and what they offer, and then compare them to each other.
Individual and Family Plans
These are plans that one can buy themselves or for their whole family. Anyone can apply for a family plan with the help of an insurance company or insurance agency. Recently there has been a rise in insurance companies that provide great insurance plans with low premiums. You can always switch to a plan that suits you and your family's needs – as different plans have different perks and advantages.
Those covered in the "individual or family plans" are eligible for the medical aid provided by the insurance and it is a great option for people with families. It is also beneficial for family-run businesses and freelancers as then you are not dependent on your place of employment for insurance.
The "Affordable Care Act of 2014" gives easy access to medical services to people who enroll in it. People with pre-existing conditions can also apply and are guaranteed federal health insurance.
Just like an employer health insurance, an individual or private plan also covers all medical expenses like injuries, illnesses, and medical conditions. You'll have to pay for it out of your own pocket as they are not provided by your employer.
Employer Health Insurance
One of the most common types of health insurance in the marketplace is employer health insurance. A premium is deducted from your salary at regular intervals and you will be able to use it at your discretion. It gets approved easily too and you can start using it from the start itself.
With this, the employer has already looked into the types of plans and what all does it cover under the insurance. You do not have to worry about the premium and how it will go towards the insurance.
It ends as soon as you leave the company but there are ways to extend it temporarily but it is expensive. The employer health insurance rates are negotiated each year.
Employer health insurance vs. individual plans
As times are changing, many employers are finding it hard to provide employer health insurance. In 1999 a plan, on average, would cost $2,200 but in 2021, it is $5,600/year. It has more than doubled in 12 years and the cost of insurance is on the steady rise.
Add to that – employees can add family members to the plan only for a small up charge. And the benefits have remained more or less the same since a decade ago. This means that it has become harder for small businesses to pay off these costs.
With a wide variety of individual and family plans available, you can easily switch to a more comprehensive plan. You can get wider coverage with lower premiums. The Affordable Care Act that only accelerated the process of this switch as many people preferred the guaranteed medical care under ACA.
If you wish to know more about Employer Health Insurance or Individual Plans, get in touch with the experts at SunGate Insurance. This premier insurance agency, located in Lake Mary, FL, is easily accessible to residents of Orlando, Longwood, and Heathrow too.
Need Help to Review Your Insurance? Contact Us.

Contact SunGate Insurance Agency today learn more about the type of insurance you need. Click here to contact us or call (407) 878-7979.
SunGate Insurance Agency Coverage
Home Insurance, Auto Insurance, Health Insurance, Group Insurance, Property Insurance, RV Insurance, Renters Insurance, Event Insurance, Insurance Bonds, Life Insurance, Business Insurance, Workers Comp, Flood Insurance, Umbrella Insurance and more!
Located in Lake Mary, Florida (serving clients Nationwide and locally in Orlando, Maitland, Heathrow, Longwood, Windermere, Kissimmee, Orange County, Seminole County and surrounding Central Florida areas.