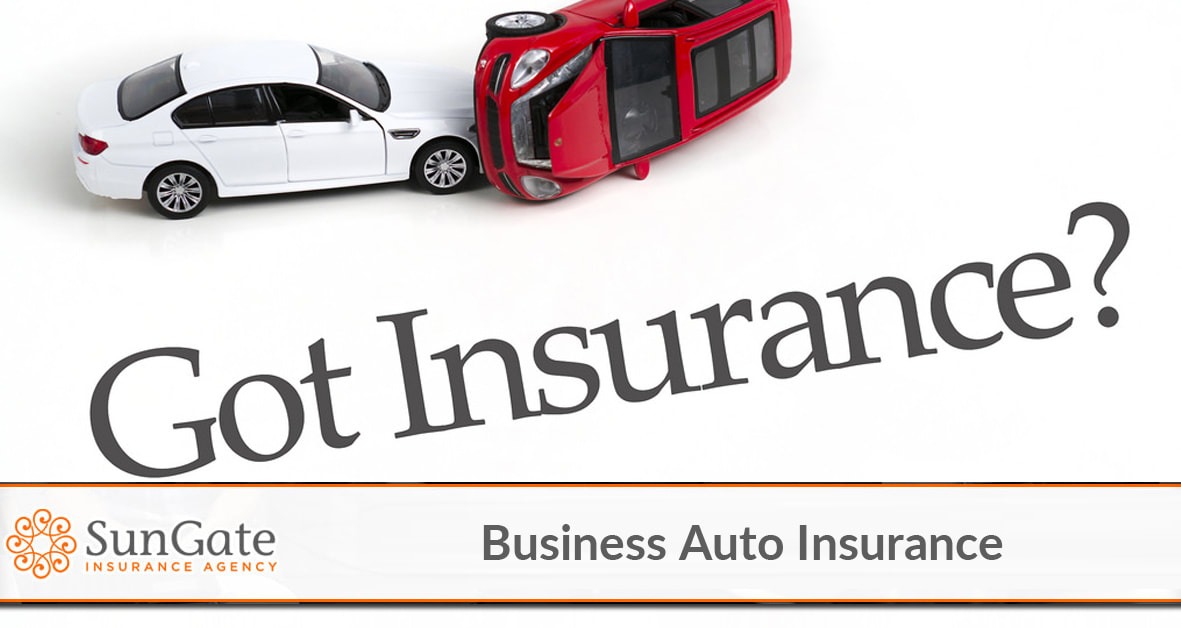 If your employees drive vehicles owned by your company, business auto insurance is a must. But saving money is a must, too! Contact our corporate insurance experts to find out how much a business auto insurance policy from SunGate Insurance could save you!
What Is Commercial / Business Auto Insurance?
As a business owner, it is critical that you protect your business, your employees, and your commercial vehicles with a business auto insurance policy, which is similar to, but not exactly the same as the insurance coverage you would have on your personal vehicles.
Your Business Owners Policy (BOP) does not include any coverage for commercial vehicles, so it is critical that you obtain a separate vehicle policy. Although the requirements vary by state, most states require that you have some level of coverage on your commercial vehicles.
To determine if you need Business Auto Insurance, our commercial insurance experts may ask you a few simple questions:
Do you provide some or all of your employees with company cars for their primary means of transportation?
Do you own a fleet of trucks or other vehicles required to service your customers?
Is your organization protected when you send your employees on errands or company-related business?
When and where is mobile equipment covered?

Our goal is to understand both your needs and the requirements of the state(s) in which you operate. Most states require that you have liability insurance covering bodily injury and property damage resulting from a vehicular or traffic accident that may result when you or your employee(s) drive for business purposes. Most states also require your business auto insurance policy to include uninsured/underinsured motorist coverage and/or medical payments coverage (or PIP: Personal Injury Protection). You may also choose to purchase physical damage coverage for all vehicles owned, leased, or hired by your business.

Contact SunGate Insurance for a free quote today.

SunGate Insurance offers a variety of Vehicle Insurance policies, including: Auto Insurance, Business Auto Insurance, All Terrain Vehicle (ATV) Insurance, Motorcycle Insurance, Classic Car Insurance, and RV Insurance.

At Sun Gate Insurance, our goal is to provide you with the business/commercial auto insurance policy to meet the legal requirements of your state and to offer you peace of mind! Contact us today find the policy that works for you!
Contact SunGate Insurance Agency today learn more about the type of insurance you need. Click here to contact us or call (407) 878-7979.
SunGate Insurance Agency Coverage
Home Insurance, Auto Insurance, Group Insurance, Property Insurance, RV Insurance, Renters Insurance, Event Insurance, Insurance Bonds, Life Insurance, Business Insurance, Workers Comp, Flood Insurance, Umbrella Insurance and more!
Located in Lake Mary, Florida (serving clients Nationwide and locally in Orlando, Heathrow, Longwood and surrounding Central Florida areas.