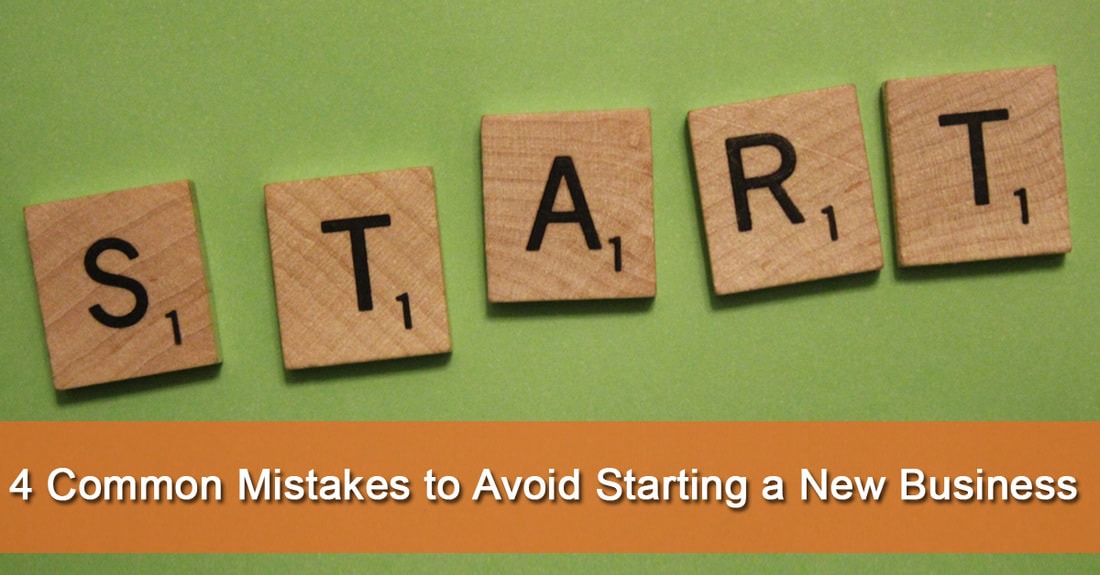 ​It is undeniable that starting your own business is a dream for many people. Building a business is highly rewarding. However, it is also stressful when you are not doing the right things every entrepreneur should do. We sell a lot of
commercial insurance
to new Orlando area businesses in our insurance agency so we've seen a lot of successes and failures.
Before deciding to set up your own business, check out the most common mistakes of many entrepreneurs that cause them to close down their business within just the first five years or less since they opened it.
​
Lack of Capital
Many small entrepreneurs jump into the opening of their business without even checking whether their current capital is already sufficient to keep up with their expenses. They place their goals ahead of their current cash-on-hand and current cash flow. This is why many entrepreneurs fail.
It's easy to forget about all the extra expenses your business will have before you get started but you need to consider all things like phone lines, internet service and business insurance.
Poor Location Selection
Due to the fact that many people are so excited about making their dreams come true, they tend to make last minute decisions on location. They do not always take the time to study the location of their future business and many times end up choosing a location that is not that strategic.
Its is best to take time studying the location choices. Check whether there are many possible customers in the area and whether it is accessible or not. There are still so many factors to consider. If you're opening a business in the Lake Mary area but aren't too familiar with it reach out to us, we've been here for years.
Lack of Product Differentiation Strategy in Place
Many new businesses offer services or products that are the same as other businesses in the area. They do not offer something different or enticing that would make customers choose your business over its competitors.
To solve this, set a differentiation strategy. Even when you are offering the same products or services, you should make sure that there is something different about what you offer. Think of promos and other tactics that would encourage customers to patronize your products and services.
Poor Management
Entrepreneurs who fail are most often poor managers. They do not know how to handle their business well and make decisions that are not really relevant or helpful to the business.
To solve this, it is a must to choose a business that you know a lot about. You should equip yourself with knowledge and skills first before making any crucial move when it comes to starting, opening and operating a business.
​
For more information about Business Insurance in Lake Mary contact our agency at (407) 878-7979 or click here to schedule a free a consultation with one of our local insurance experts.
Contact SunGate Insurance Agency today learn more about the type of insurance you need. Click here to contact us or call (407) 878-7979.
SunGate Insurance Agency Coverage
Home Insurance, Auto Insurance, Group Insurance, Property Insurance, RV Insurance, Renters Insurance, Event Insurance, Insurance Bonds, Life Insurance, Business Insurance, Workers Comp, Flood Insurance, Umbrella Insurance and more!
Located in Lake Mary, Florida (serving clients Nationwide and locally in Orlando, Heathrow, Longwood and surrounding Central Florida areas.