Cheapest When You Bundle Insurance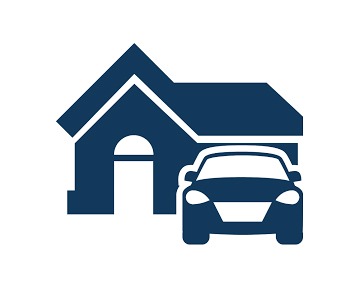 If you currently have different insurance providers for homeowners/renters insurance and auto insurance, you might be overpaying.
That's because most insurance providers will offer you a nice discount if you purchase both your home and auto policies through them. These are called "bundles." Even companies many consider to be auto-only offer home and auto bundles.
We'll research and get you quotes from different insurers, detailing what you'd pay monthly and annually, as well as the amount you'll save.
Sungate Insurance Agency can help you find the best insurance, help bundle your insurance policies and save you money. With a multi-policy discount, you may be able to save time and money by combining two or more insurance policies together. We'll do the research for you and get you quotes from different insurers, detailing what you'd pay monthly and annually, as well as the amount you'll save.
Multi-Policy Insurance Bundles and Discounts Combinations Can Apply to:
Auto + Home Insurance Bundle
If you own a home and a car, and insure them both through the same insurance company, you can earn a discount on your auto policy. For example, save up to 20% when you bundle home and car insurance with Nationwide. We can help you find the best bundle for you.
Auto + Home + Life Insurance
Save on your insurance bill when you combine your auto, home and life insurance.
Auto + Renters Insurance
You're still eligible for a discount if you rent and need to insure a car. Get both policies and enjoy the savings.
Motorcycle + Renters Insurance
Don't own a home—or a car? Still eligible for savings. Bundling motorcycle and renters insurance still gets you a discount.
Multi-car Insurance Bundle
Insure more than one vehicle and save on auto insurance.
Boat + Auto Insurance
Are you a boater? Save on car insurance by also purchasing a boat policy.
Need Help to Review Your Insurance? Contact Us.

Contact SunGate Insurance Agency today learn more about the type of insurance you need. Click here to contact us or call (407) 878-7979.
SunGate Insurance Agency Coverage
Home Insurance, Auto Insurance, Health Insurance, Group Insurance, Property Insurance, RV Insurance, Renters Insurance, Event Insurance, Insurance Bonds, Life Insurance, Business Insurance, Workers Comp, Flood Insurance, Umbrella Insurance and more!
Located in Lake Mary, Florida (serving clients Nationwide and locally in Orlando, Maitland, Heathrow, Longwood, Windermere, Kissimmee, Orange County, Seminole County and surrounding Central Florida areas.