New Construction Home Insurance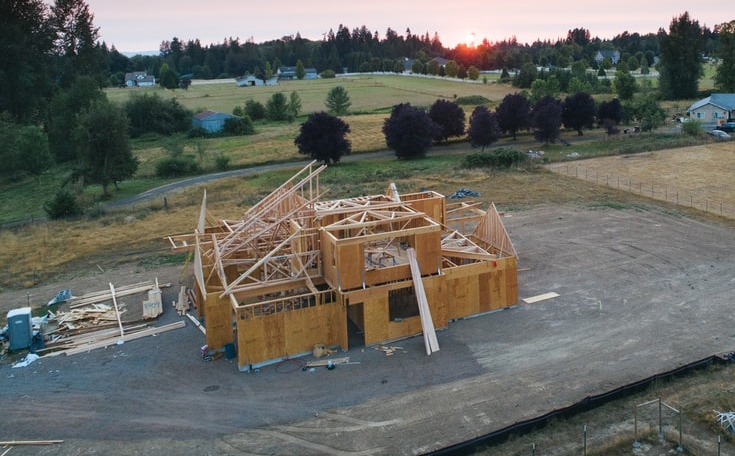 Everyone dreams of owning a home one day, where they can settle down and start a family.
Building a house entails many important smaller important tasks, such as:
Procuring the finances (including home loans)
Finding a suitable plot of land
Hiring a contractor
Getting a designer
And much more
While you focus on constructing the house of your dreams, do not forget to make arrangements for its security. Yes, you need to invest in a good home insurance plan as well.
The problem is, there are so many options available that surfing through them is a long and confusing process. For best results, you should rely on a professional insurance agent who can do the heavy-lifting. Meanwhile, you can continue to concentrate on the construction with the assurance that your house is protected.
Building a new home in Clermont, Florida or any nearby areas like Orlando, Lake Mary or elsewhere in Central Florida? Get a free insurance quote from Sungate Insurance Agency today.
Do You Need Builder's Risk Homeowners Insurance for Your New Home Construction?
A standard home insurance policy can go a long way, but it may not always be the right protection tool. Homes under construction or serious renovation can benefit from builder's risk insurance because it is specialized property insurance designed precisely for these situations. With this home insurance construction endorsement, the building is covered while being worked on, including the building materials being used.
The risks a completed home and a home under construction face are not always the same. These differences are one reason that builders' risk insurance can be helpful. This specialized insurance covers a wide range of perils: Theft, Vandalism, Fire, Lightning, Hail, Wind, Explosions, and Contamination.
Still, after construction is complete — if not before — you'll likely benefit from a standard home insurance policy. Builder's risk insurance is excellent for unfinished home builds, but its job is complete when the house is. Afterward, keeping your property financially protected will involve a traditional homeowner's insurance policy, which can protect both the structure and the contents of your home.
How Much Does Home Insurance Cost for New Construction?
Home insurance, like all insurance, is priced based on financial risk. The less likely a home is to need repairs or other alterations and fixes after covered damage, the cheaper it is to insure. Additionally, the less expensive estimated repairs are, the cheaper the policy is. These two variables — the estimated frequency of claims and home repair or replacement cost — play a prominent role in determining insurance premiums. As a result, new building home insurance is often seen as less financially risky by insurance companies.
Get a Free New Construction Insurance Quote
Sungate insurance company makes you make all the necessary calculations to come up with the quote based on your needs, new home attributes and area.
We work with many of the major home insurance companies in Florida and can find the best rates for you home insurance needs. We will compare policies and pricing to help you make the best informed decision.
The quote estimate takes the following into account:
The risk level exhibited by the policyholder
The amount of desired coverage
The model of pricing offered by the particular insurer
Other factors and benefits that may affect the cost
Let Us Do the Work For You
Instead of calling every policy provider in town, the best way to get quotes is by approaching a dependable insurance agent.
Good insurance agents have access to pricing and policy data from other insurance companies. Agents are also knowledgeable regarding the terms and conditions of various policies. They can quickly guide you and address your queries on the spot.
After detailed discussions, an insurance agent will collect all the information regarding your requirement and upload the data on an online quoting system. The system will calculate the quote based on your needs and the data from the actuaries.
Get the Best Insurance Quote from Sungate Insurance Agency
Getting a skilled and efficient agent is paramount in receiving the best insurance quotes. The agents at Sungate Insurance Agency are not only well-informed but they also listen to their clients keenly.
With many options to provide, Sungate agents guide you through the comparisons by explaining the differences between different policies in detail. If you have any doubts, the agents will address them immediately, so you can make the best choice.
The quality of service at Sungate Insurance Agency goes beyond price and value. This Florida-based insurance company believes in providing security and protection to its clients.
Need Help to Review Your Insurance or Compare Quotes? Contact Us.

Contact SunGate Insurance Agency today learn more about the type of insurance you need. Click here to contact us or call (407) 878-7979.
SunGate Insurance Agency Coverage
Home Insurance, Auto Insurance, Health Insurance, Group Insurance, Property Insurance, RV Insurance, Renters Insurance, Event Insurance, Insurance Bonds, Life Insurance, Business Insurance, Workers Comp, Flood Insurance, Umbrella Insurance and more!
Located in Lake Mary, Florida (serving clients Nationwide and locally in Orlando, Maitland, Heathrow, Longwood, Windermere, Kissimmee, Orange County, Seminole County, Lake County, Ocala, Clermont, Leesburg, Mt. Dora, Winter Garden, Davenport and surrounding Central Florida areas.)