By Economic Times: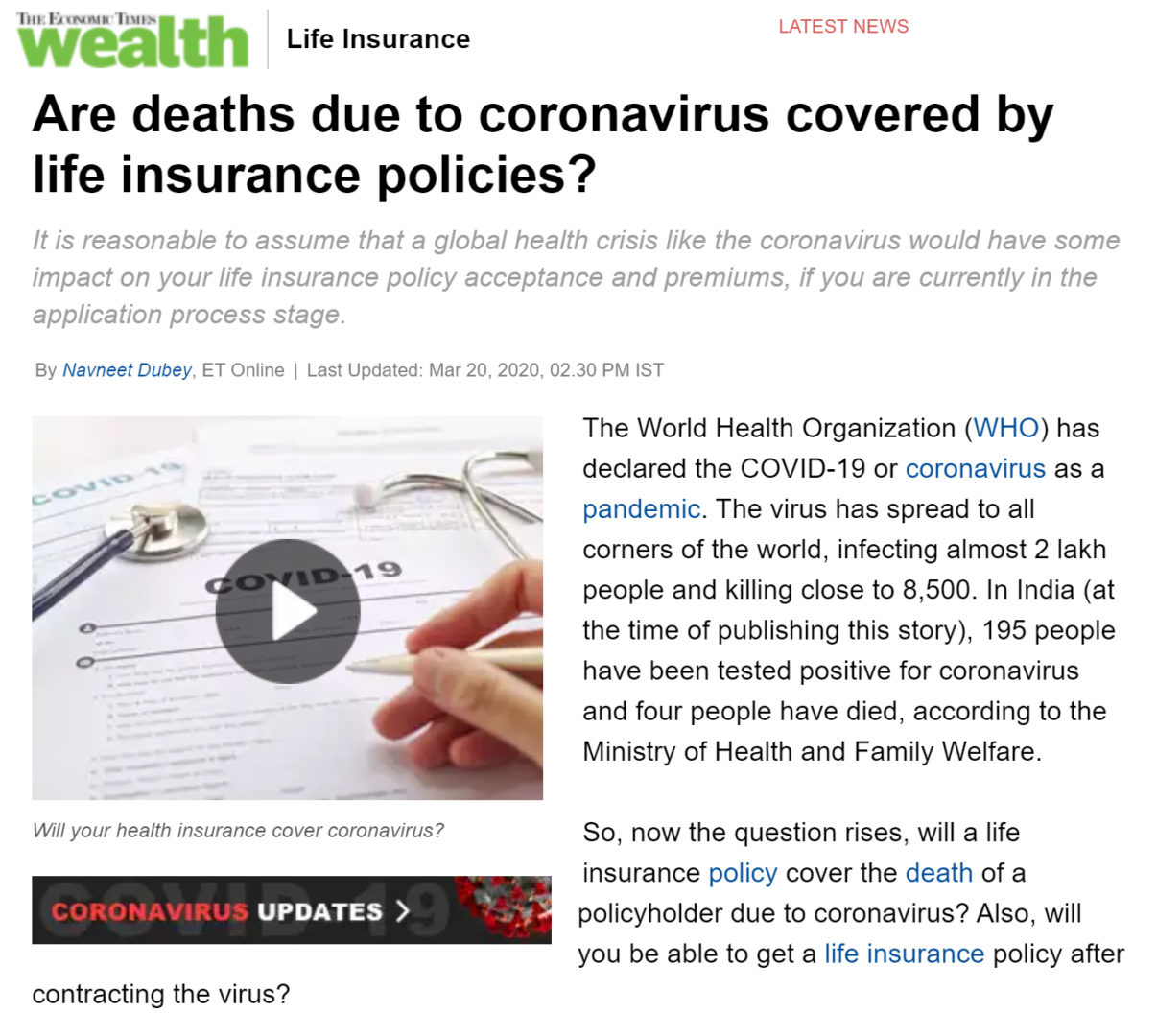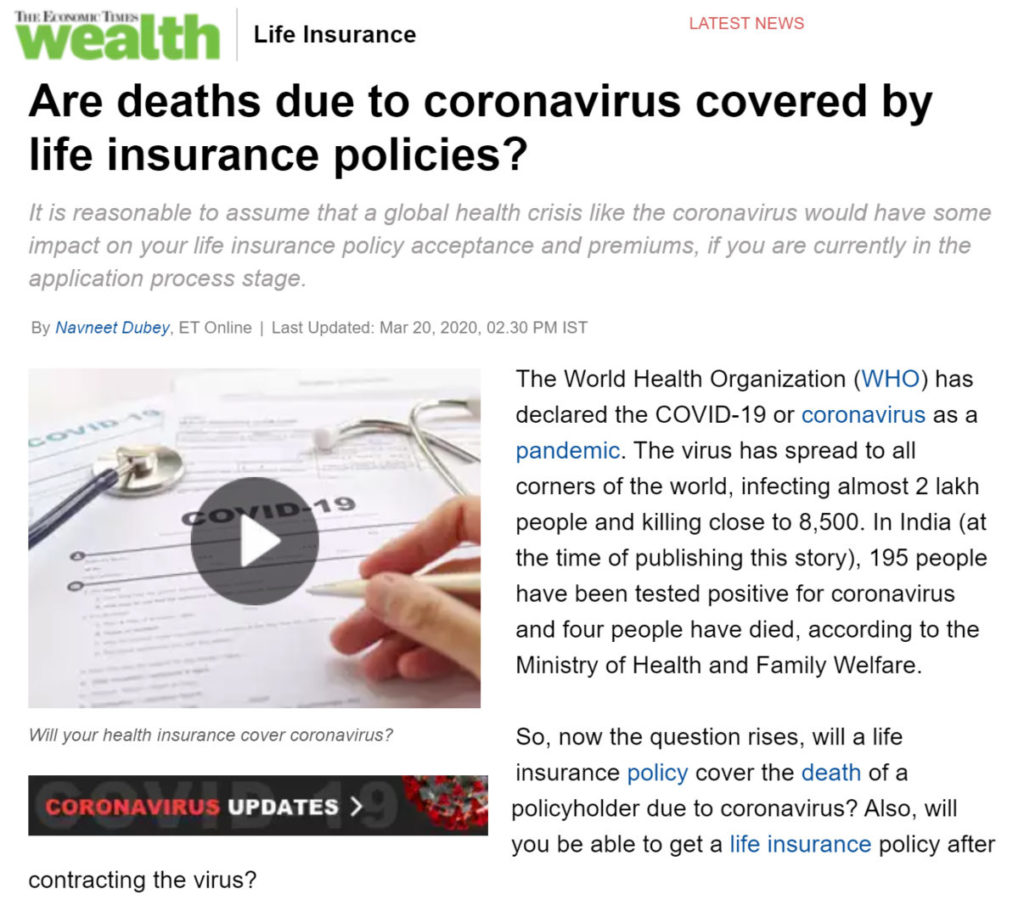 It is reasonable to assume that a global health crisis like the coronavirus would have some impact on your life insurance policy acceptance and premiums, if you are currently in the application process stage.
The World Health Organization (WHO) has declared the COVID-19 or coronavirus as a pandemic. The virus has spread to all corners of the world, infecting almost 2 lakh people and killing close to 8,500. In India (at the time of publishing this story), 195 people have been tested positive for coronavirus and four people have died, according to the Ministry of Health and Family Welfare.
So, now the question rises, will a life insurance policy cover the death of a policyholder due to coronavirus? Also, will you be able to get a life insurance policy after contracting the virus?
Existing life insurance policyholders
If the individual who passes away due to the coronavirus had a life insurance policy, the nominee of the policy will get the sum assured as the death benefit. Read more.
Need life insurance or have questions?
Contact SunGate Insurance Agency today learn more about the type of insurance you need. Click here to contact us or call (407) 878-7979.
SunGate Insurance Agency Coverage
Home Insurance, Auto Insurance, Health Insurance, Group Insurance, Property Insurance, RV Insurance, Renters Insurance, Event Insurance, Insurance Bonds, Life Insurance, Business Insurance, Workers Comp, Flood Insurance, Umbrella Insurance and more!
Located in Lake Mary, Florida (serving clients Nationwide and locally in Orlando, Maitland, Heathrow, Longwood, Windermere, Kissimmee, Orange County, Seminole County and surrounding Central Florida areas.