New home insurance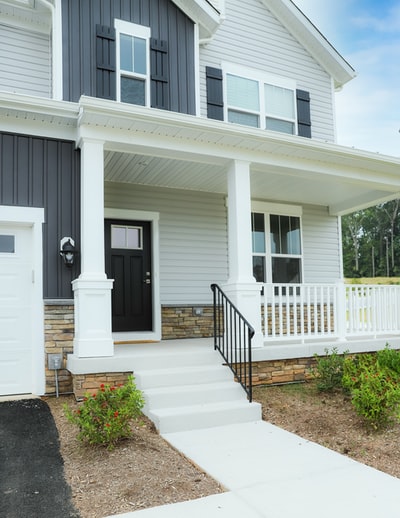 If you are building a new home, then you would be planning to get it insured. Homeowners insurance is very important since it protects your home against risk. Apart from damages due to weather, vandalism is another risk your home faces. Home insurance protects your home against risks, which is why you need it.
The good news is that home insurance for newer houses are cheaper. An insurance company would consider that a new house has fewer risks. This is why you can expect to pay a lesser premium for a new house. We tell you all you want to know about insuring a new home.
Sample insurance costs for new homes
When you get an insurance policy for your new home, you will be paying lesser premium. For instance, a new home insurance premium would be 153% lesser than the premium for a 10-year old home. The following explains average premium rate samples for homes based on the age:
New home – $966
10-year old home – $1,478
20-yeard old home – $1,670
30-year old home – $1,694
40-year old home – $1,698
50-year old home – $1,700
From this table, it is clear the insurance costs for new homes is considerably lesser. The monthly premium for a new home is $80 whereas for a 10-year old home it would be $123.
To help you get a better understanding of insurance premium for new homes, go through the list of premium rate samples charged by different companies:
Progressive – $553
Nationwide – $693
Amica – $772
State Farm – $885
Travelers – $929
Allstate – $1,033
American Family – $1,422
Contact us to find and compare the best rates for you in Florida!
GET A FREE HOME INSURANCE QUOTE
Why does insurance cost less for new homes?
The reasons why insurers charge a lesser premium for new homes include:
The use of modern materials like fire-resistant materials and stronger materials like metal roof can reduce risks. This is why insurers charge a lesser premium.
A new home would have newer features like plumbing and electrical systems. Since many claims are related to plumbing and electrical, insurers feel a new home is unlikely to have claims.
New homes would have fire prevention measures like a smoke detector, sprinkler, fire alarm, etc. The new home is more likely to have security systems and measures to prevent theft. This reduces the risk making insurers charge a lesser premium.
Generally, the damages to new homes are less likely as compared to old homes. This is why insurers charge a lesser premium.
Insuring the new home
Now that you know all about new home insurance, it is time to get your home insured. You can get in touch with a well-known insurance agency in Orlando, Lake Mary. Take the help of the insurance agency to decide which insurance company to work with. You can compare premium rates and then decide.
If you already have other insurance like auto insurance, then try to get a policy from your existing insurer. Another option is to bundle insurance by getting multiple policies from the same insurer. This will help you get a discount on the premium. Make a decision today and get your new home insured to be risk-free.
Need Help to Review Your Insurance? Contact Us.

Contact SunGate Insurance Agency today learn more about the type of insurance you need. Click here to contact us or call (407) 878-7979.
SunGate Insurance Agency Coverage
Home Insurance, Auto Insurance, Health Insurance, Group Insurance, Property Insurance, RV Insurance, Renters Insurance, Event Insurance, Insurance Bonds, Life Insurance, Business Insurance, Workers Comp, Flood Insurance, Umbrella Insurance and more!
Located in Lake Mary, Florida (serving clients Nationwide and locally in Orlando, Maitland, Heathrow, Longwood, Windermere, Kissimmee, Orange County, Seminole County, Lake County, Clermont, Leesburg, Mt. Dora, Winter Garden, Davenport and surrounding Central Florida areas.)