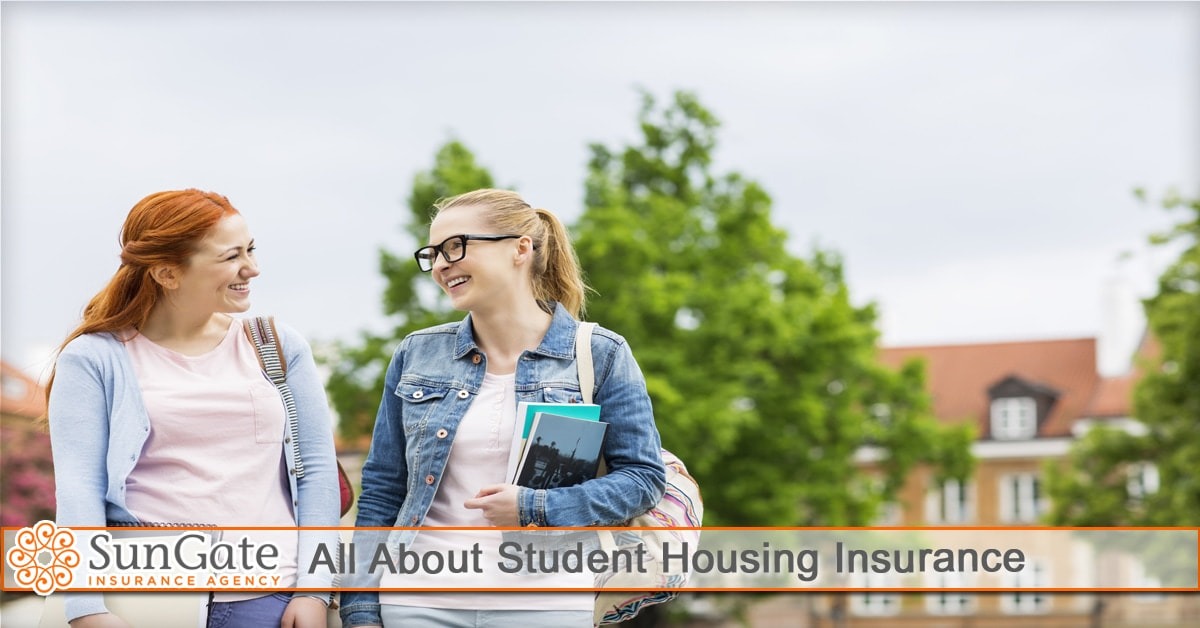 ​When you go away for college, you may be thinking of class schedules and late night parties. Someone stealing your things or a dorm fire may be far from what you envisioned about campus life. Since you'll be bringing some expensive stuff with you, it would be wise to ensure that these things are well-protected before leaving home.
Whether you're living in a dorm or in an off-campus apartment, it would be wise to be covered. How you get your stuff covered depends on where you're living.
Campus Housing
If you're living in a dorm or other forms of campus housing, you can typically have your stuff covered under your parents' renters or home insurance policy. But to be sure, check with your agent.
It would be a wise idea to know the coverage limits of a policy for personal property. Some policies may limit personal property coverage while they're away from the policyholder's home. That is often referred to as "off-premises" coverage.
Keep in mind as well that certain items, like laptops, may have coverage limits. If the limits of the policy won't cover the items you're bringing to school, you can add scheduled property coverage or floater. This coverage can be added to renters or home insurance policy to cover certain valuables.
Off-Campus Housing
If you decide to live off-campus, keep in mind that your parents' insurance may not extend to any belongings you are bringing with you. But for you to ensure, you might as well check with your agent. Consider getting your own renters insurance policy to help protect your stuff in case they get stolen or damaged by a covered event.
Having a renters policy will also cover liabilities. Thereby, helping you prevent from paying out-of-pocket expenses when you're found legally responsible for injuries or accidental damages to someone.
It would be a good idea to keep a home inventory as it would be a big help to you if ever you need to file a claim. Ask your agent about coverage limits as well.
To know more about student housing insurance, you can contact us here at Sungate Insurance. We offer home insurance options that will fit your unique needs. Get a free quote from us today. Call us at (407) 878-7979 or visit us today.
​