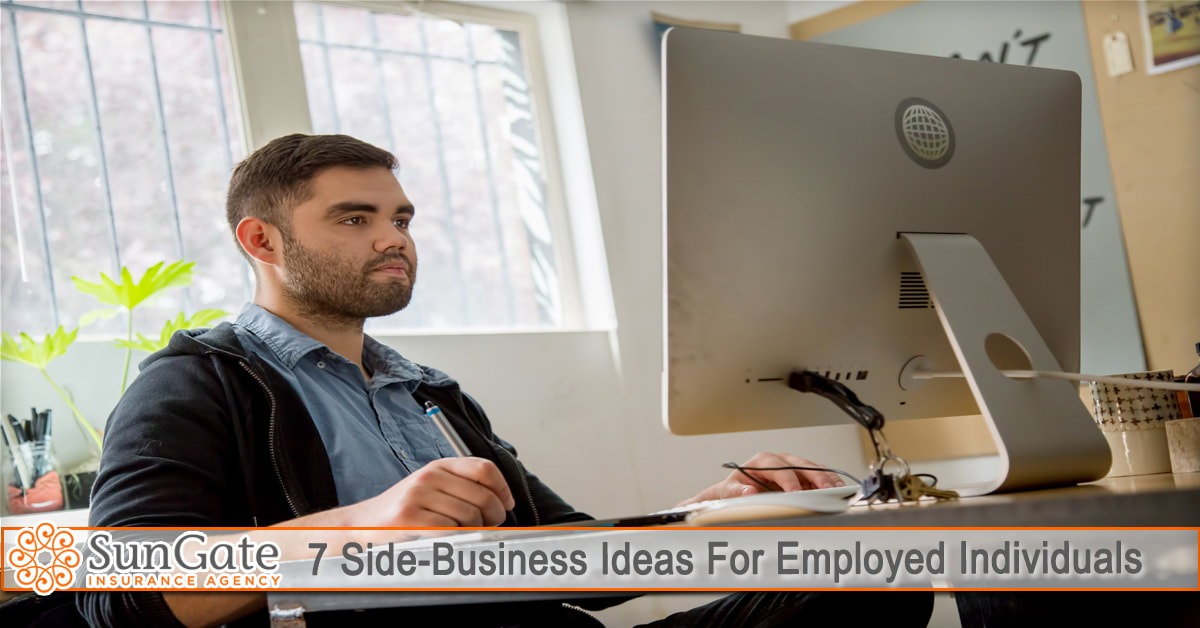 In business, we all have to start somewhere, right? Most of us start as someone else's employee before putting up a business. How else would you gain enough money to start your own? Well, if you're wealthy in the first place, money isn't an issue. But for most of us, that isn't the case.
You may think it's terrifying to quit your current job to focus on your business – especially when that job has put food on your table for such a long time. However, you don't have to leave your job to start a business. You can keep working until you feel stable enough to resign or retire from it.
All business ventures start with an idea. Factors, such as your expertise and capital, must be considered before you launch your side business. In most cases, it would be wise to have a business idea that is inexpensive to start. Reinvest what you make to your business and help it grow. Most importantly, you would want to ensure that the nature of your business is legal. You wouldn't want to get in trouble with the law, right?
To give you an idea of the business ideas you can launch while working, here are some possibilities that you might want to consider.
Consultancy
If you have knowledge or expertise in a certain field, then you can put those to good use by starting a consulting business. By doing so, you may pair up with companies to help solve problems.
Graphic Design
In this information age, being skilled in graphic design is a PLUS. Worry not for those who don't know this skill as you can learn graphic design on your own. That should be an easy task if this area interests you. In fact, you can find websites that will show you videos and give you details on how to do the job.
Social Media Expert
Almost everyone who uses social media qualifies as an expert. How hard can it be when it's so user-friendly? But have you thought about this to be a business? Well, you should know that some companies are very willing to pay people to handle and manage the social media channels they have. In fact, there are freelance websites that would provide you with a list of opportunities.
Blogger
Are you passionate about a particular niche? Do you enjoy writing? Then, you can start a blog to bring in extra money. Keep in mind though that this doesn't happen overnight. You need to gather followers and keep your blog interesting. That way, you can sell ad space and publish weeks to earn money.
Educator or Tutor
Are you good at a particular school subject? You can use that to become a tutor to the students in your neighborhood, or you can tutor online. Although getting certified isn't necessary, consider getting one.
Event Planning
Are you an extremely organized person? Then consider starting an event planning business. Start by organizing a friend's party. Make sure it turns out well, so your friend's friend will hire you for their event or even recommend you to other people.
Translator
Do you know other languages? Would you love to learn another language? You can start a business as a translator. Get accredited and earn a certification to get you started. There are a lot of freelance websites where you can market your skills.
There are a lot more business ideas out there. The easiest way to start a small business while working is to use what you already know and what you're expert in. Keep in mind, however, that there will be bumps along the road. And there's a possibility that you won't succeed in your venture. However, always be positive and remember to get up when you find yourself down.
Once you've launched your new business, it is important to protect yourself at all cost. How? Through business insurance, of course! Sungate Insurance Agency offers reliable business insurance products that will cater to your needs for an affordable price. Call us at (407) 878-7979 or visit us at our office. Get a free business insurance quote anytime by clicking here.
​