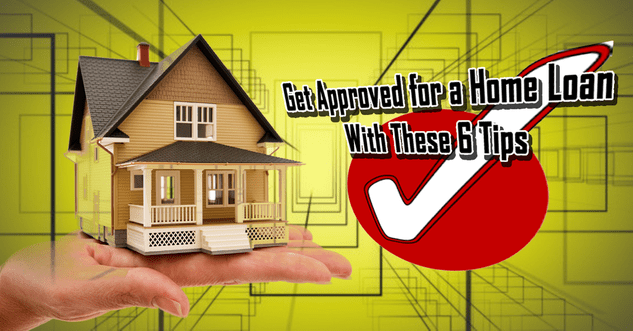 ​It is every man and woman's wish to finally acquire a house of their own. However, not everyone has the ability to shell out money to pay for a down payment or be eligible for a loan.
​Think about this: when you calculate the money spent for rent every year, it is almost the same as your monthly mortgage should you be approved for a house loan. However, before you get approved you must present a sustainable annual income, great credit history, and clean & active payment history.
In this article, we will give you easy steps to follow that can help you approved for a house loan. Here they are:
1 – Gather Your Credit Reports (and fix errors)
There are 3 credit bureaus that have the power to release your credit score. In US, these are Experian, TransUnion, and Equifax. Each of them can give a free credit report upon request.
Once you get the report, you can use that as a document when you apply for a house loan.
However, in the event the data collected was incorrect, consult the Federal Trade Commission's guidelines and report the corresponding agency, accordingly.
2 – Refrain from applying for multiple credit cards
According to myFICO.com, every time you apply for a loan, you give authorization to the lender to check your credit history. For other loans like car loans, student loans and mortgages, lenders generally disregard other inquiries in the previous 30 days. However, if you've been applying for multiple credit cards to take advantage of low rates, the Consumer Financial Protection Bureau (CFPB) says this can lower your credit score. To avoid this, the CFPB advises that you refrain from applying for or opening multiple new credit accounts within a short period before applying for a mortgage loan.
3 – Avoid Any Late Payments for Anything
Paying your bills late looks terrible on a credit report. So make it a habit to always pay on time. If you think you'd be late in payment, call the company and ask for a payment scheme.
4 – Do not let your cards max out
There's nothing wrong with using credit cards. Just do it diligently. When your credit limit is nearly reached, stop spending and let it go down after making series of payments. This will create a huge impact in processing your loan.
5 – Reduce Your Excessive Monthly Payments
Creditors are always on the lookout for excessive monthly payments. This goes to show that you are spending more than usual, so manage your expenses accordingly.
6 – Declare other sources of income
Failure to declare other deposits could lead to many problems. The bank might take this as suspicious activity, which could be a hindrance in expediting your loan process.
You must inform them if the other deposit to your account is coming from a divorce settlement, youngster bolster, stipends, recompenses and individual resources, for example, stocks and bonds. This way, they are aware that the money is legitimate.
Owning your own property is indeed a dream come true. Make it count by presenting clean financial documents so you can get approved as soon as possible!
And when you're finally ready to buy that home, don't forget to give us a call for your homeowners insurance. We can help you get the most affordable coverage to keep your monthly payments as low as possible (with the right protection).
At Sungate Insurance, we aim to provide comprehensive insurance policies that makes your life easier. You can get more information about our products and services by calling our agency at (407) 878-7979. Get your free quote today by clicking here.
Serving national and local clients in Orlando, Lake Mary, Longwood, Heathrow, and greater Central Florida communities.