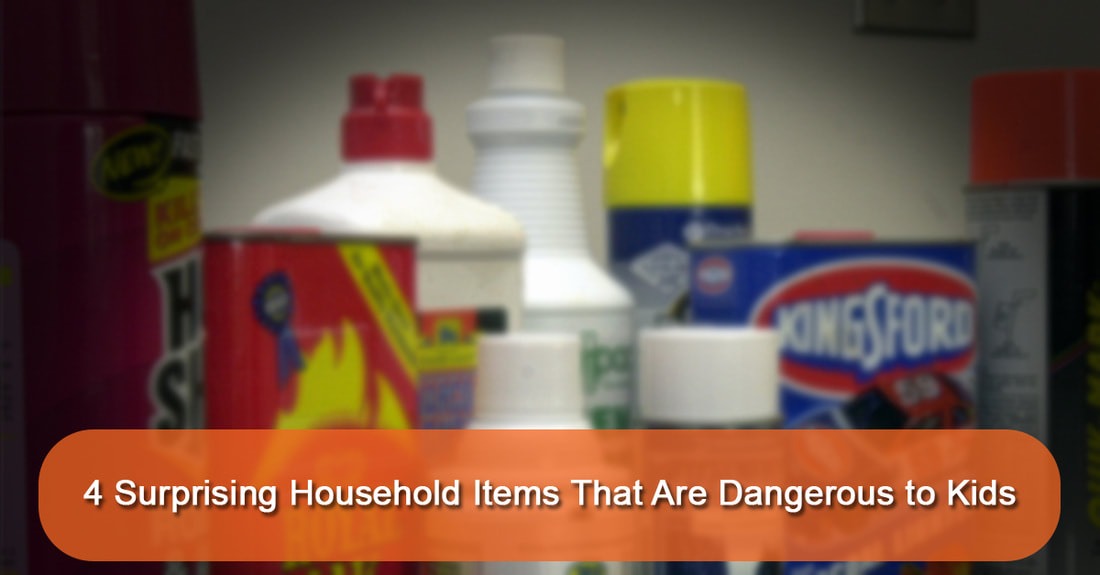 ​In our insurance agency, we see a lot of homeowners and liability insurance claims. It's surprising how often they involve regular household items that no one would think are unsafe. We thought it'd be a good idea to mention a few of the regular items many of us don't think of as dangerous that can actually seriously harm your children or worse!
Television and Furniture
Almost all houses have a television and furniture that can tip over. Of course, we need television for entertainment and furniture for comfortability. However, these might encourage your young child to take on a new climbing challenge.
In order to prevent possible accidents, it is best to place your television on sturdy and low bases TV rack. One more thing you can do is to make sure to secure every single piece of furniture in your home by anchoring them to the wall or the floor with the right kind of hardware.
Storage and Toy Chests
Toy chests and other kinds of storage chests are also said to cause dangers as their lids can accidentally latch shut and result to suffocation hazard to a child trapped inside the toy chest. It is a safe move to remove latching locks to prevent the possibility of having a child locked in the chest.
Be very careful with any airtight containers large enough to fit a child inside and whatever you do, don't use something like that in the child's room.
Window Blinds
Many people do not see the risk of having window blinds. The chains and cords of window blinds pose a great strangulation risk to children. This is why it is highly recommended to choose chainless and cordless window blinds if you still have young kids at home. If your window blinds are not chainless and cordless, you can actually modify them by cutting the chains and cords and installing tassels for every end.
Button Batteries
Coin sized button-batteries are probably among the things considered to be posing the highest risks for children. According to the non-profit Safe Kids Worldwide these button batteries comprise 84 percent of the total number of battery-related visits to the emergency room. The best thing you can do to keep your children safe is to identify all button-battery-operated watches, clocks, remote controls and anything else in your home and keep them well out of children's reach.
Although we sell insurance, we care about our customers and hope our clients never have to use it. Keeping your family safe involves childproofing the home like the examples above but it also includes having the right home insurance so that if there ever were an accident your child would be able to get the medical attention they need.
If you're not sure about how your home insurance covers medical costs associated with home accidents contact our agency at (407) 878-7979 or click here to get a quote today.
Contact SunGate Insurance Agency today learn more about the type of insurance you need. Click here to contact us or call (407) 878-7979.
SunGate Insurance Agency Coverage
Home Insurance, Auto Insurance, Group Insurance, Property Insurance, RV Insurance, Renters Insurance, Event Insurance, Insurance Bonds, Life Insurance, Business Insurance, Workers Comp, Flood Insurance, Umbrella Insurance and more!
Located in Lake Mary, Florida (serving clients Nationwide and locally in Orlando, Heathrow, Longwood and surrounding Central Florida areas.
​